---

CX
Customer issue solutions
---
March 11 2015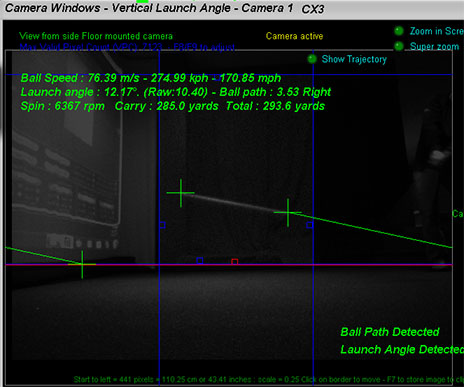 Issue: Andre writes that system doesn't detect ball trace with full drives
Cause: Turns out that Andre was using visible light LED lighting and not Infra Red LED or Halogen lighting
The cameras require IR light in order to function optimally and LED white light has no IR content in them. The ball traces thus look very faint and the line scan camera won't always trigger with this lighting.
Solution: Always use either strong IR Illuminators or Halogen lighting. Never LED visible light lighting.
Even though Halogen light is visible, it contains a high percentage of IR light, so can be used.
In addition, Andre's Vcam camera is pointing too low and thus the flooring is too much in the FOV of the camera.
Vcam needs to be point further up so that flooring is only visible at the lower part of the screen. With the camera pointing this low it will not be possible to detect any putts.
March 4 2015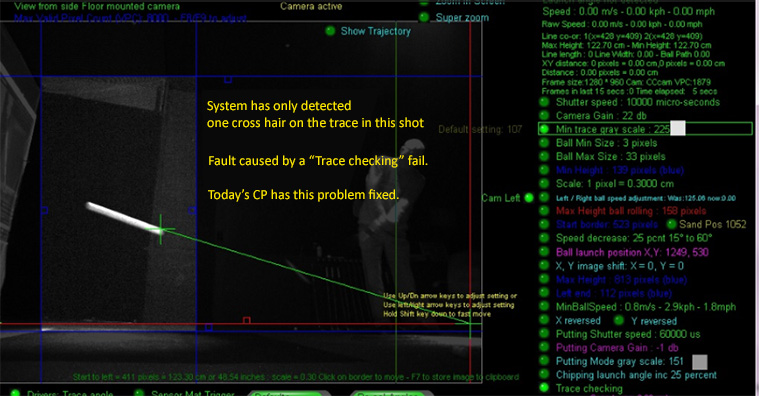 Issue: Joe writes that system doesn't detect full ball trace in 1 in 4 shots
Cause: The ball trace is a lot wider than on most systems (camera maybe closer than usual) which caused the "Trace checking" to fail.
Solution: Today's CP update has the problem fixed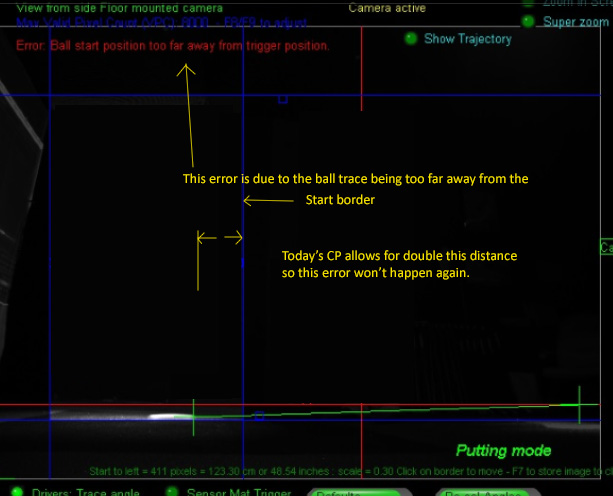 Issue: Joe writes that the putting is not working
Cause: Ball roll started too far away from the start border
Solution: Today's CP update allows for double the distance
Putt is now detected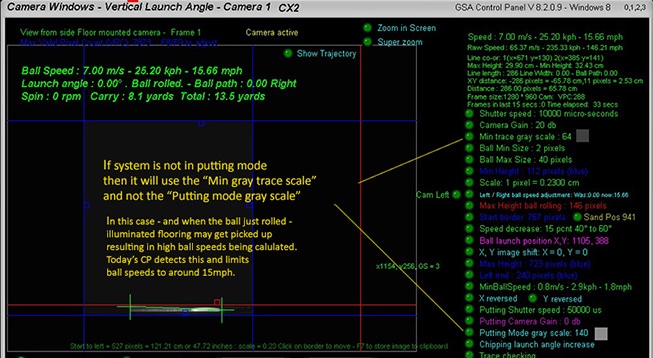 If - for some reason - the ball only rolls when not in putting mode then illuminated flooring may get picked up with the lower gray scale.
Today's CP detects this.
---
February 27 2015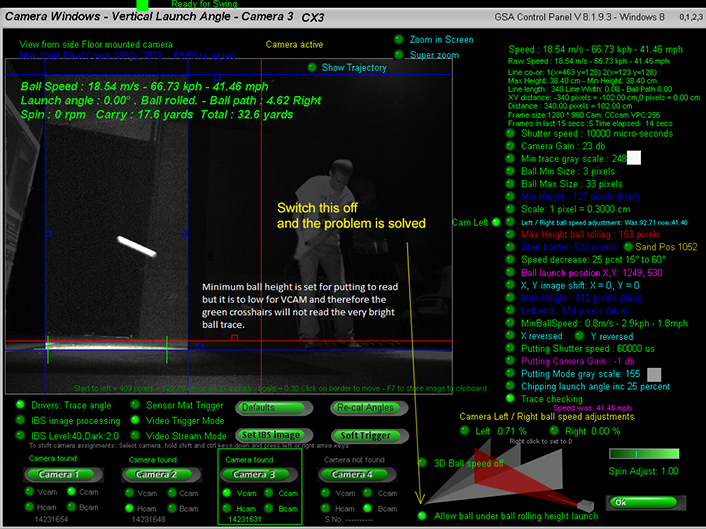 Issue: Joe writes that the ball trace is not being detected although it is very bright.
Solution: Switch off "Allow ball under ball rolling height launch"
Martin,

I just wanted to tell you I did all the last things you suggested including the new CP and I was able to play my first 18 hole round ever! I played Kapalua Village.
Thanks for all your continual help.

Joe Karpinski

---