---


GSA Golf game software videos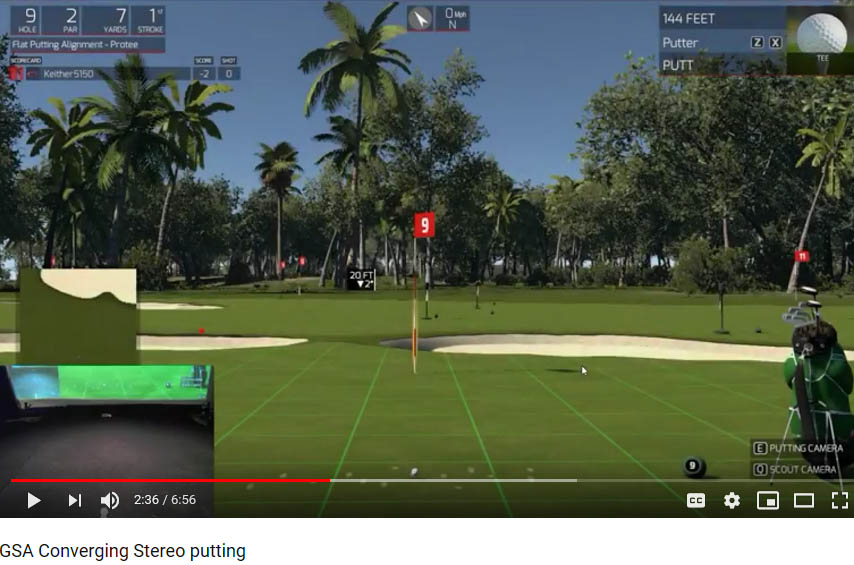 The above video is from customer Keith showing putting using the new Converging stereo setup.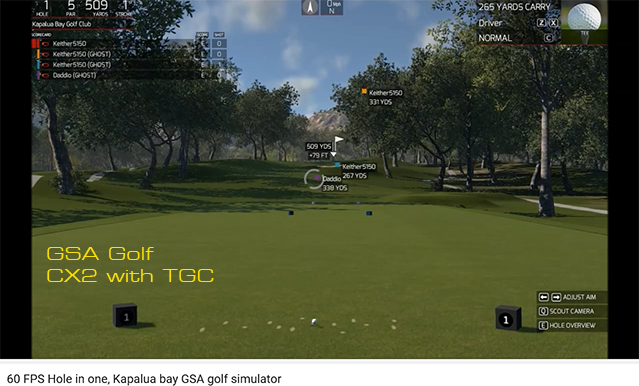 See the GSA Golf CX2 with the fantastic TGC software in action in the above video
Many thanks to Keith in Canada - a GSA Golf CX2 customer - for making and posting this video on YouTube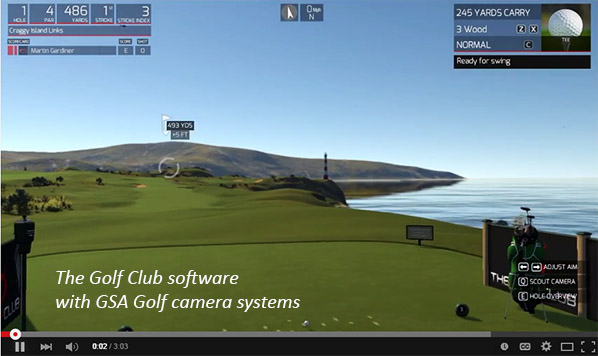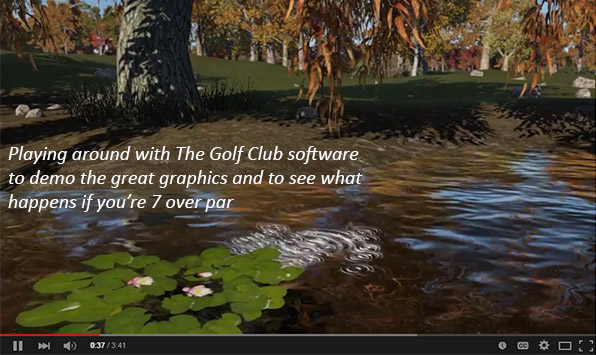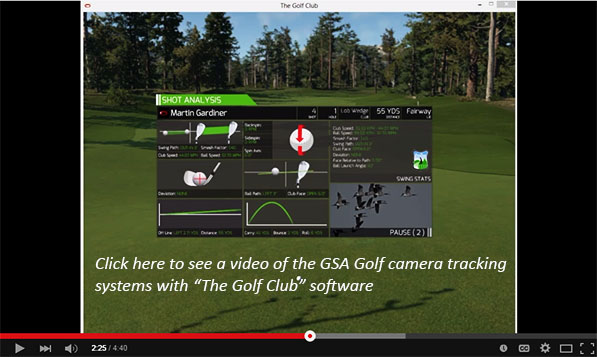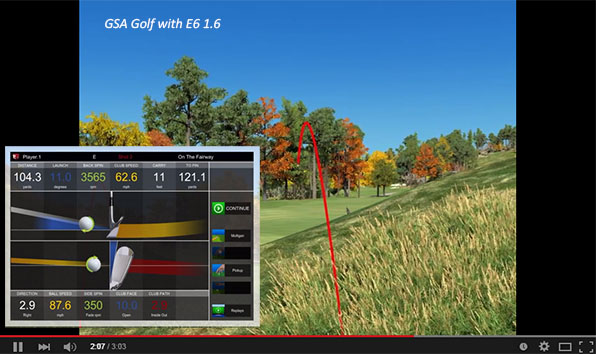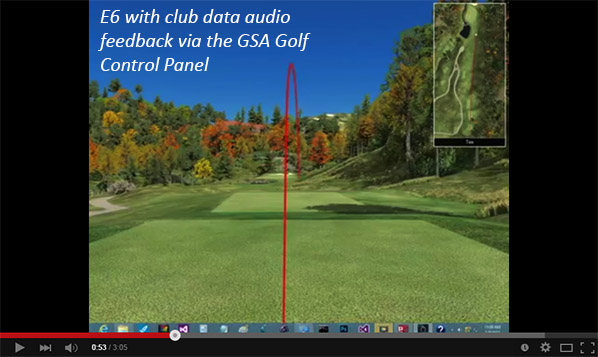 The new GSAGolf software enhances your system to meet your most demanding expectations regarding graphics quality, ball physics and game play.
Over 97 beautifully designed 3D model golf courses will be available in various packages to build a suit of the most realistic renderings of the best world-wide renown golf courses.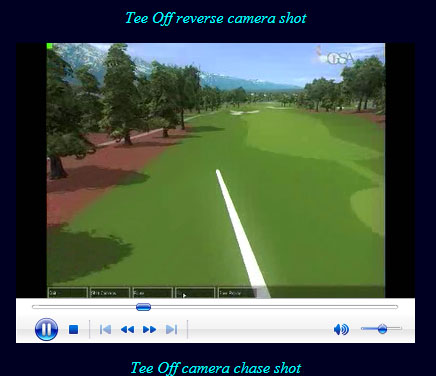 Click above image to see GSA shot videos


Click any of the above images to see GSA Golf studio demos
GSAGolf is advanced real-time 3D golf simulation software
with interfaces to all GSA camera products.
The complete GSAGolf software package with 1 golf course is free with every purchase of a GSA Golf product.
OEMs! We can supply an interface for this software to your existing hardware.
Software can be branded as your own.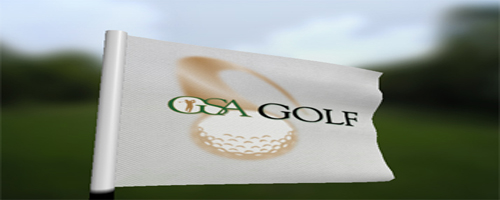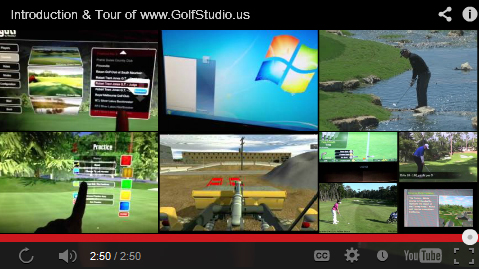 Click above to see a commercial installation of the GSAGolf
CX2 dual camera system using E6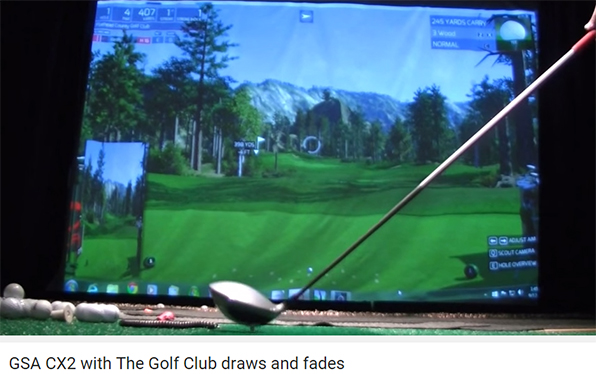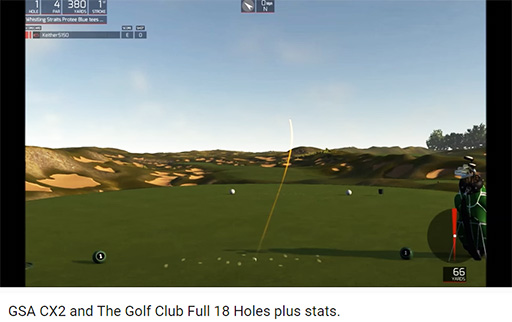 Thanks to Keith (a CX2 customer) for making the above two Videos-
Here's a small sample of the LX Pro videos. Note: These are just lab test videos and not product promotional videos. Professional videos will be coming at the end of the year.
The above videos show the LX Pro Club Tracking and Chipping and Putting in more detail. Commentary coming on this video later.
of GSA ball andThe combination club tracking systems, TGC, E6 and GSAGolf software
offered at very affordable prices make the GSA team a world beater in golf simulation technology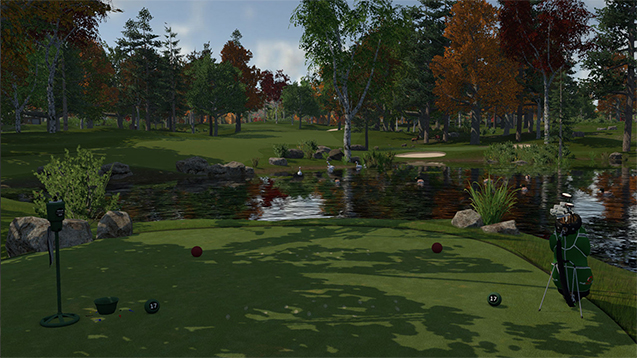 All GSA tracking systems and software products are modular.
You can start with just a sensor mat or a single camera with GSA Golf single course software
and upgrade to multiple course software and add further ball track and club track cameras at anytime.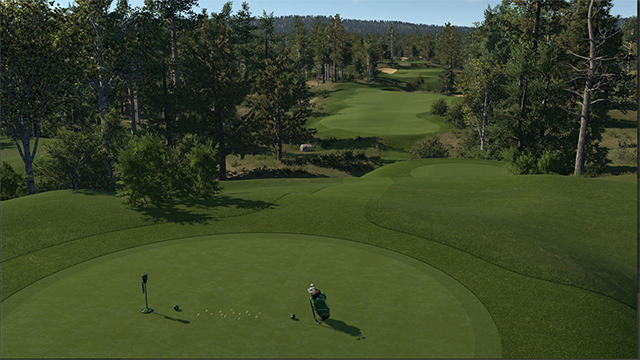 Your investment is secure as teams of developers ensure that the technology and software are always state of the art.
In a commercial enviroment, the very low cost of the systems ensure that your return on investment is second to none.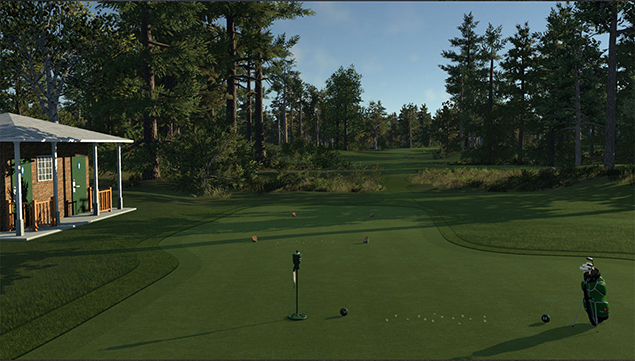 If you're looking for the best in golf simulation technology
combined with the best value for money then your search is over with the GSA team.

Click above image to go to The Golf Club software with stunning graphics and over 98,000! golf courses for just $999