---


VisTrak Real Customer Problem Solving.
This page will deal with real common user VisTrak issues as and when they come in

If you are experiencing issues with the VisTrak camera then the first thing to do is to send us (via email attachment) a copy of the video file of the shot for analysis.
All video files (.vid files) are stored in the C:\GSAgolf folder of your PC.
We will then get back to you with a solution to the issue.

VisTrak Installtion and Setup Videos
Click the above images to watch the VisTrak installation and setup videos

Screen Resolution Problems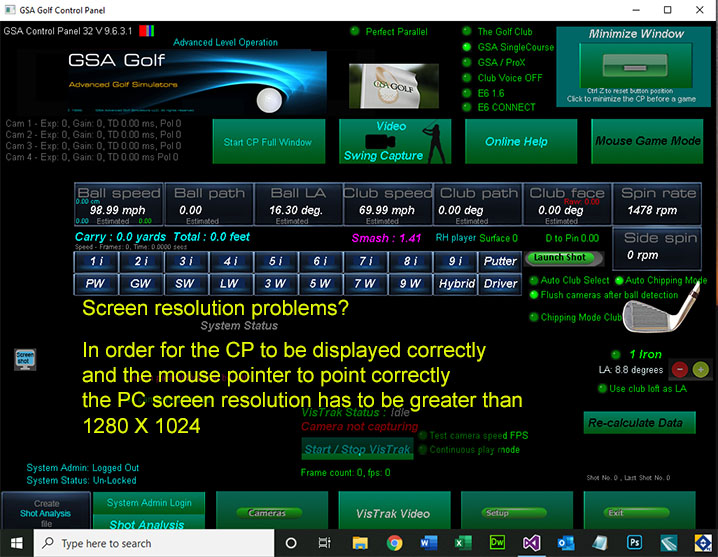 If you're see that the lower half of the CP screen is cut off and the mouse pointer isn't pointing correctly,
then your screen resolution is too small to run the CP in a Window.

To fix: either increase your PC screen resolution or switch off the option "Control Panel in framed and movable Window".
Restart the CP if switching the Window option.

Customer VisTrak ball and club detection issue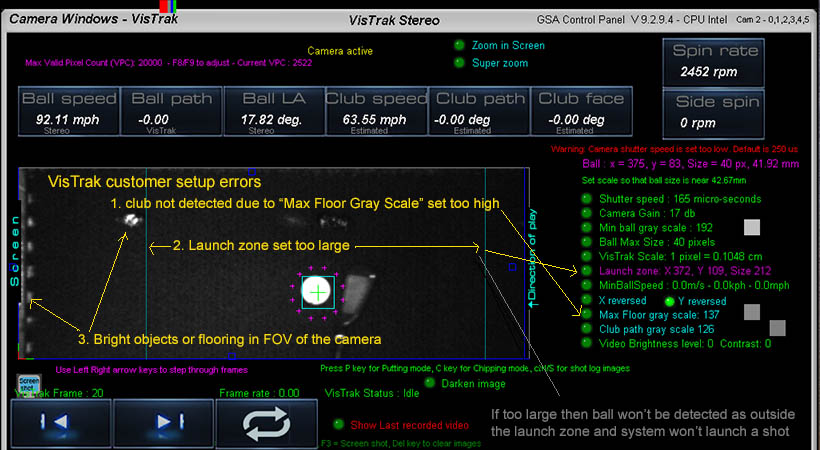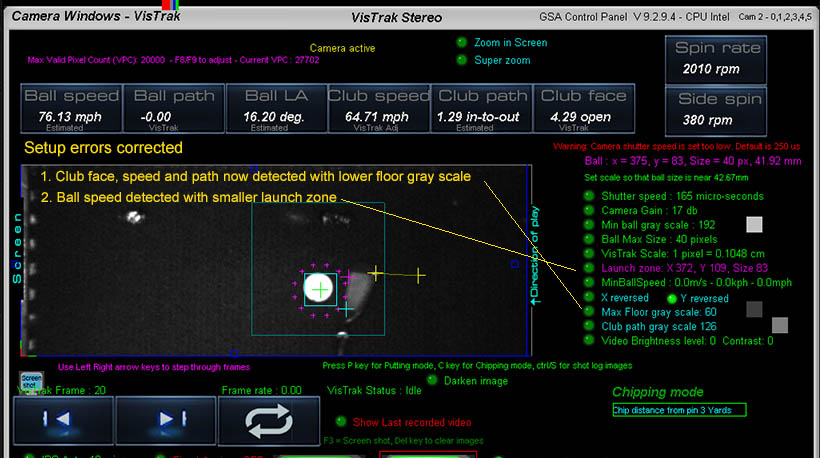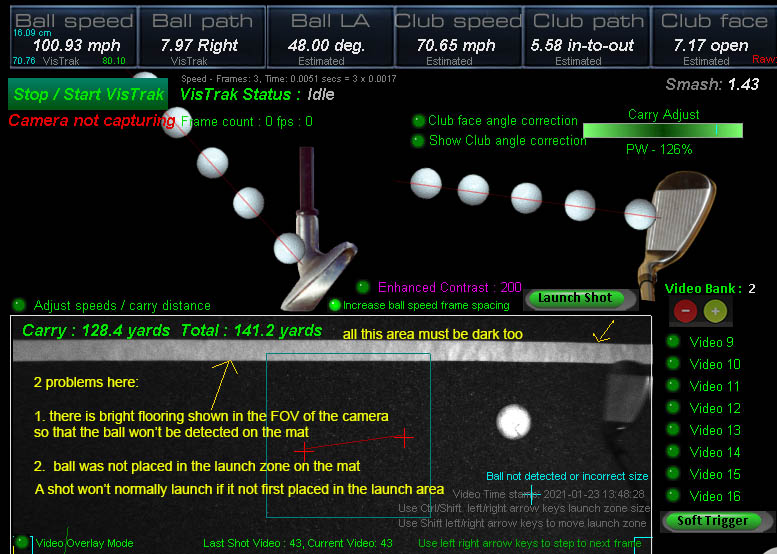 VisTrak Stereo camera issues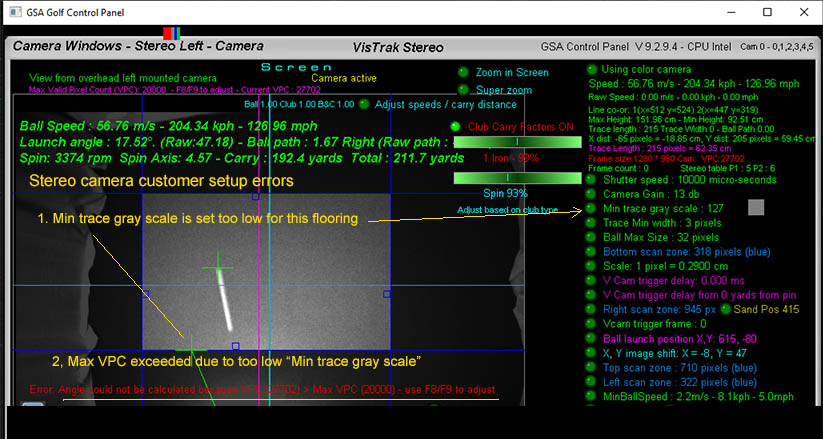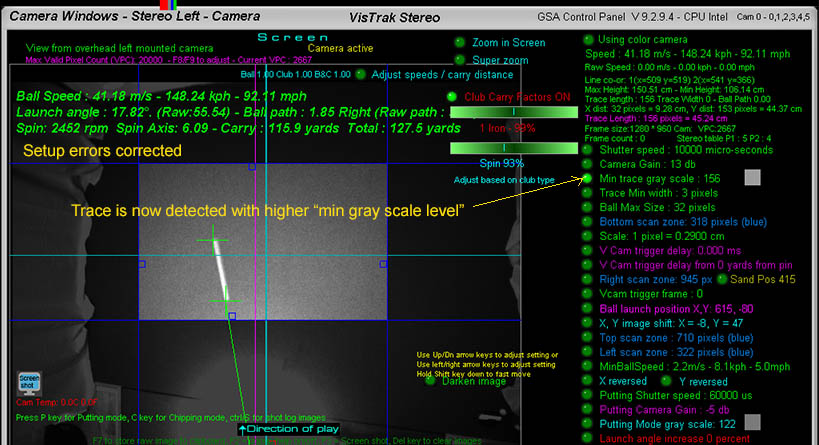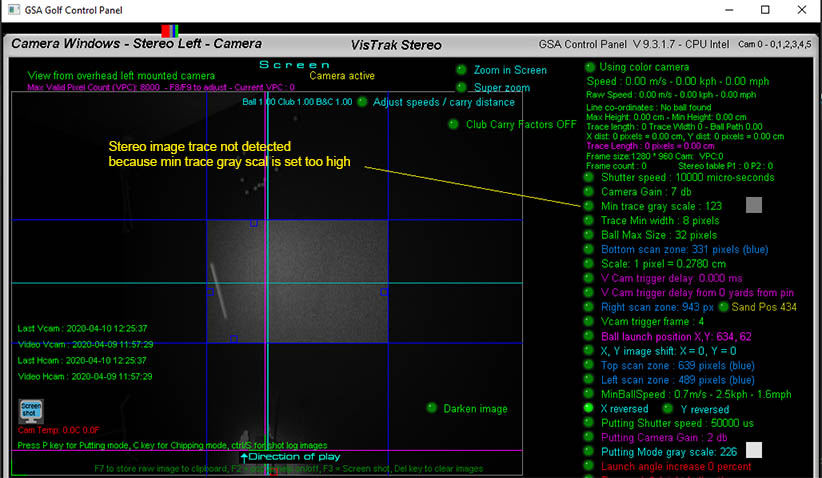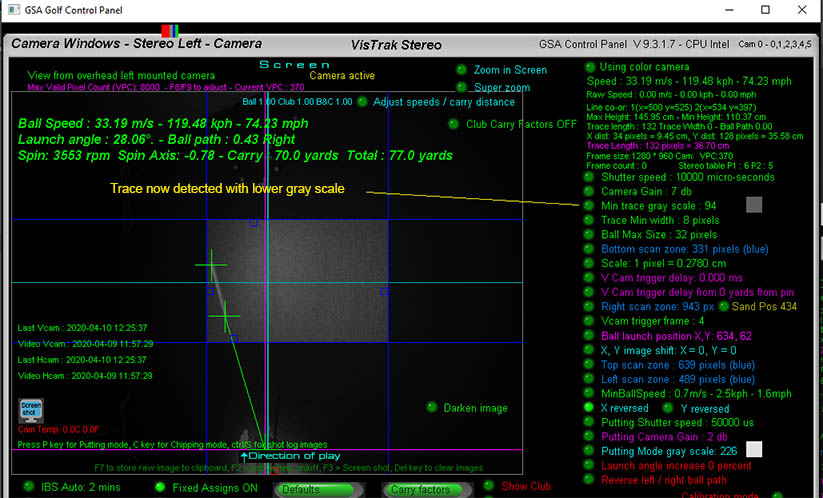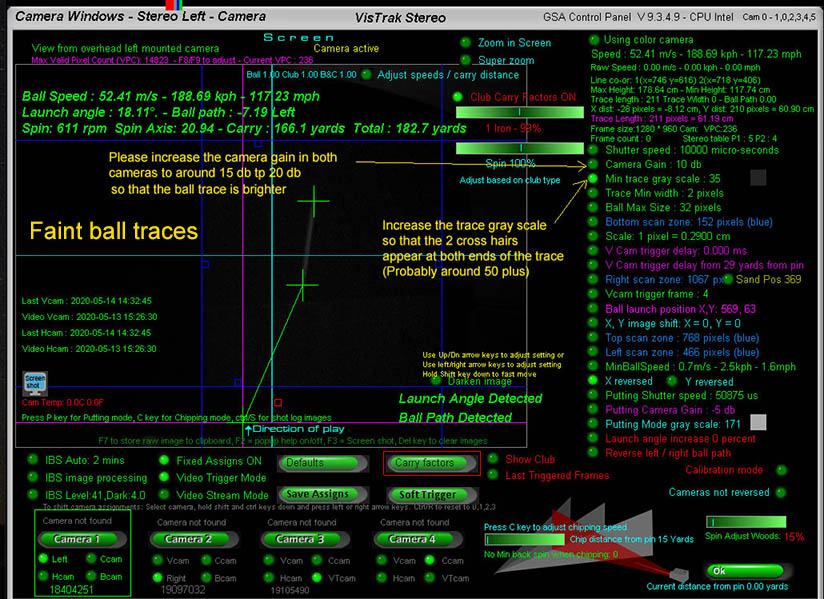 VisTrak Stereo Putting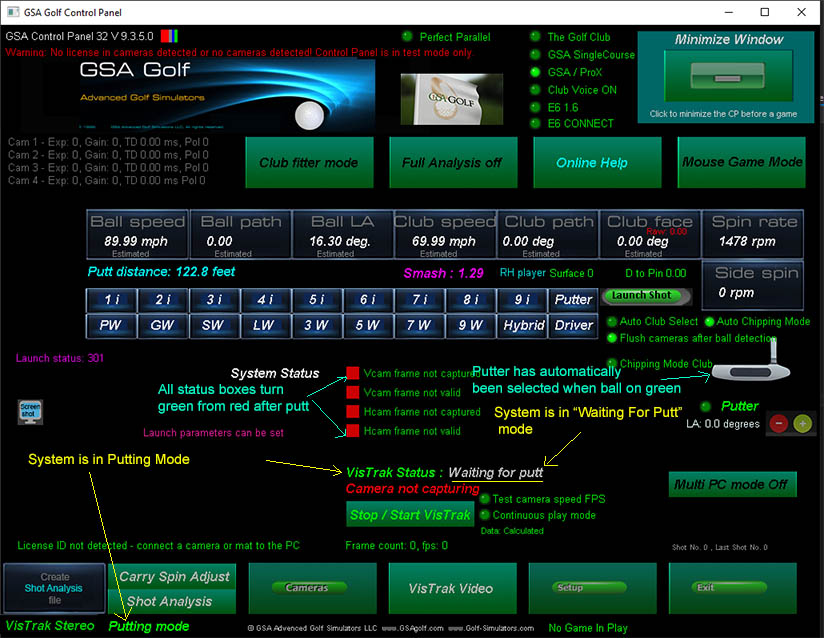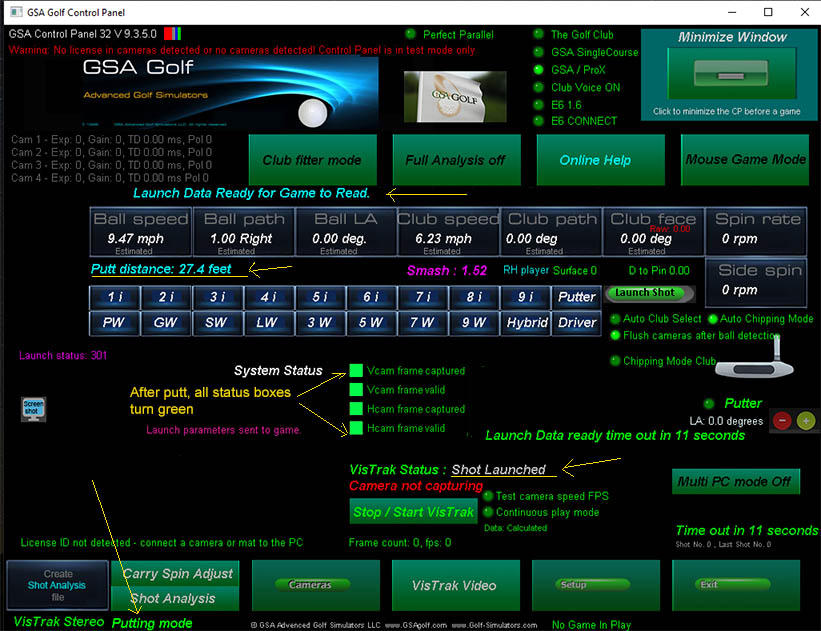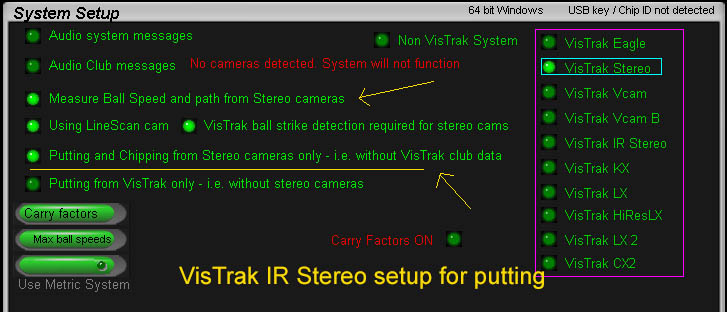 VisTrak ball and club detection issue









Customer VisTrak KX issues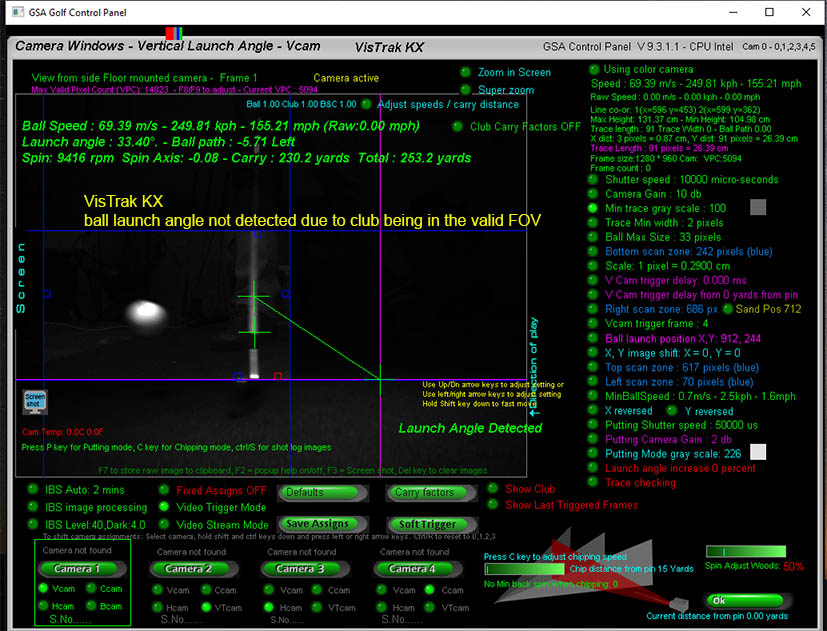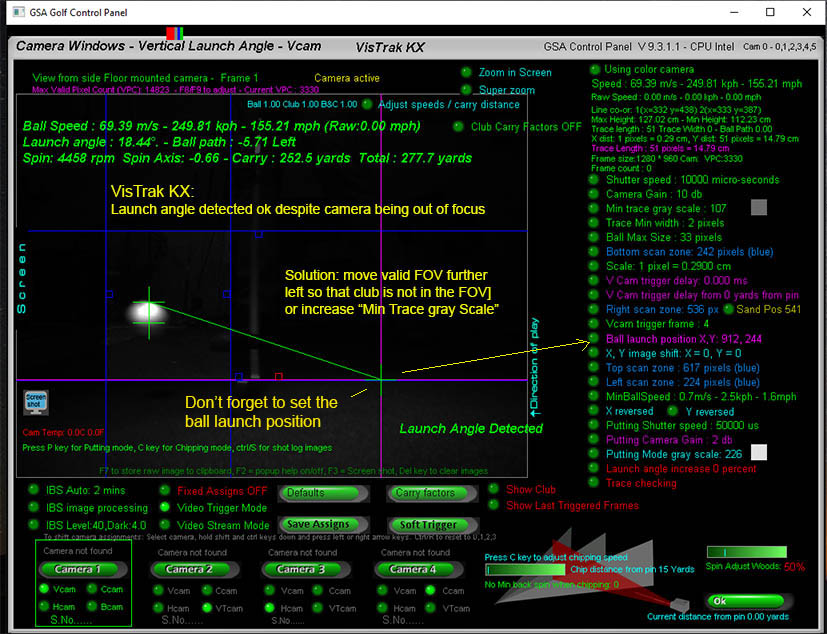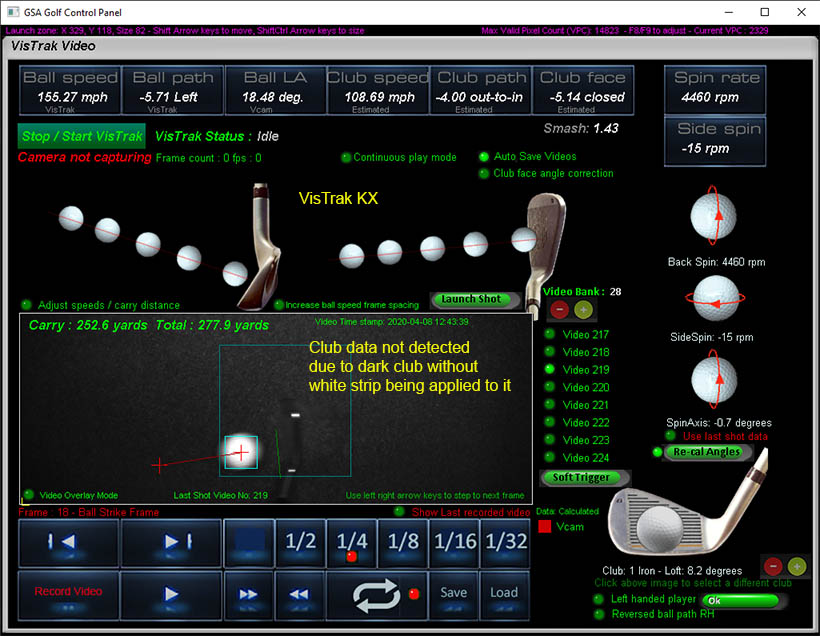 More example issues and solutions to come ...

Checks

When you hover the mouse over the data boxes, the last data sent to the game will be displayed in red text.
Use this to confirm that data being used and displayed in the game software matches this last data sent to it.

When loading a video, the ball and club data source is shown under the value.

How to tips
How to move the CP game overlay button position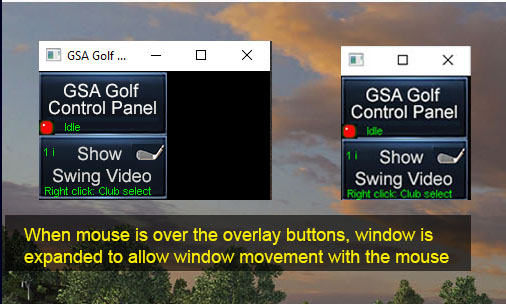 Alternatively, to move the buttons, hold the Ctrl Key down and click the CP Minimize button in the CP's main window.
While still holding the Ctrl Key down, use the up, down, left and right keyboard arrow keys to adjust the button positions on the screen.