---



VisTrak Advanced Products
The above image sho

Use the GSA Golf VisTrak as a ball and club tracking system and play GSA, TGC or E6 game software
or use as an add-on to any other launch monitor or golf simulator on the market
for video swing analysis playback.

VisTrak LX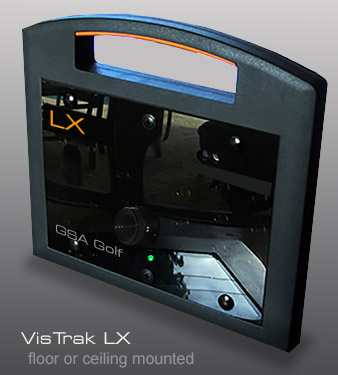 The VisTrak LX can be ceiling mounted so that it functions as a regular VisTrak Eagle
or floor mounted so that it functions as a regular Launch monitor with measured ball spin
VisTrak LX
Single hi-speed camera launch monitor
Ball speed, launch angle, club speed, club angle of attack. Measured spin. Estimated club face and club path.

$ 2,399

VisTrak Eagle with VcamB

3 camera system: Single overhead mounted camera plus dual vertical launch angle detection cameras with ball spin detection
Functions for both left and right handed players !
Ball speed, ball path, launch angle, club speed, path and face angle. Measured ball spin.
$ 3,499
VisTrak VcamB
$ 2,499
Add-on to VisTrak Eagle
The Vcam B adds vertical launch angle detection and ball spin detection to the VisTrak Eagle
without the requirement to move the unit for LH and RH players

HiRes LX
Add-on to the VisTrak Eagle
LX HiRes hi-resolution camera launch monitor
LX Hi-Res $ 2,499
Note that this system has to be moved if swapping from RH to LH players
VisTrak Eagle LX HiRes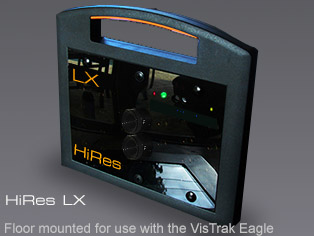 hi-resolution camera launch monitor with VisTrak Eagle
$ 3,499
VisTrak IR with LX HiRes
$ 4,299
Data captured : Club speed, club path, club face angle,
Ball speed, path and vertical launch angle, club angle of attack (after impact), and ball spin.
---

VisTrak video capturing for swing analysis
Note that this feature is still in development and will be coming later this year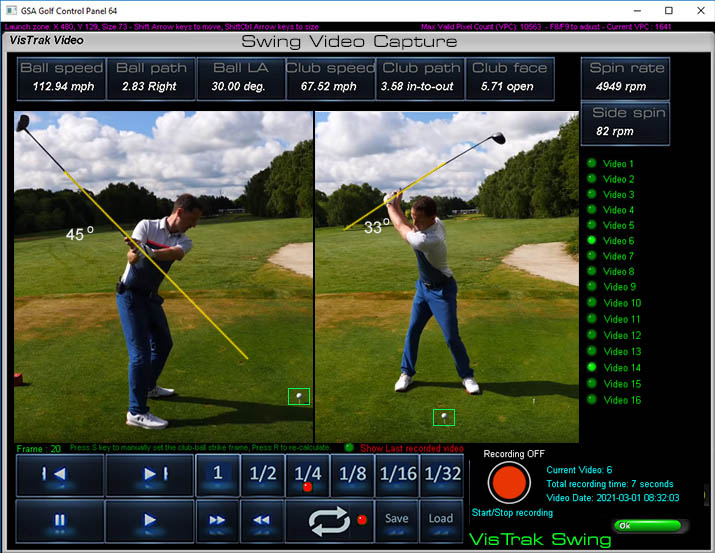 The VisTrak camera can also be used to capture video of your swing.
Note that your average camcorder will only be capturing frames at around 30 fps.
In contrast, the VisTrak camera will be capturing your swing at 20 times this rate. i.e. 600 fps



GSA Golf VisTrak systems can also be used with any other launch monitor or golf simulator
for video swing analysis play back
i.e GC2, GC Quad, GC Hawk, SkyTrak, Trackman, FlightScope, OptiShot, p3proSwing etc, etc...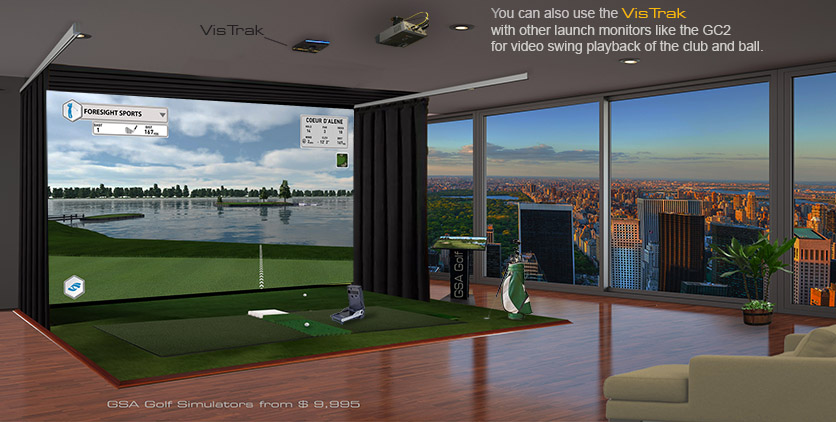 VisTrak Example swing playback videos
GSA Golf partner Keith made a set of 8 example swing playback video files that you can try out (even without having a VisTrak system).
Go to the lower half of the VisTrak installation page to download and play these swing playback videos.

VisTrak Beta Test Development Videos
Note that these videos are not supposed to be professional product promotional videos as such but do give
an insight into what stage of development the VisTrak system is in at present.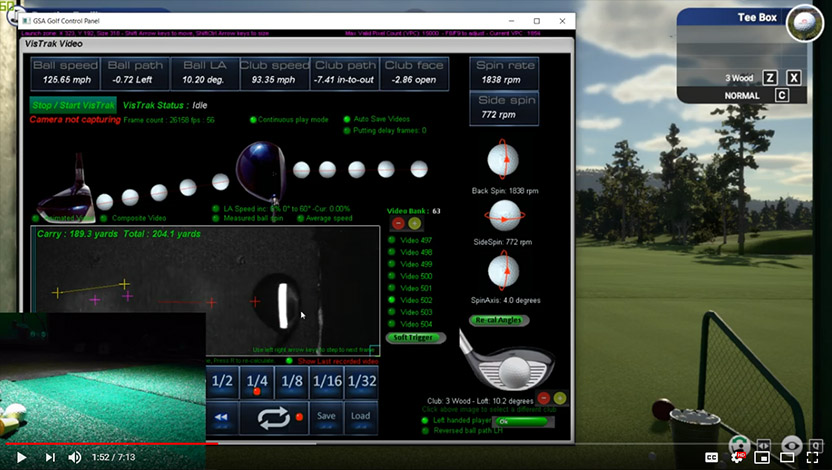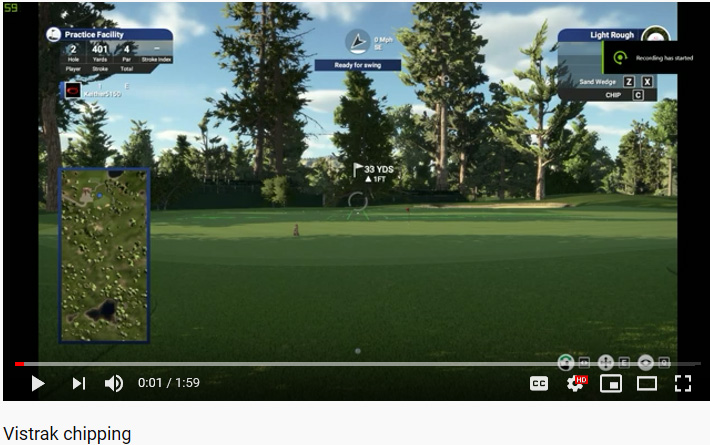 We'll be producing a number of VisTrak videos soon.
Click above to view a VisTrak chipping video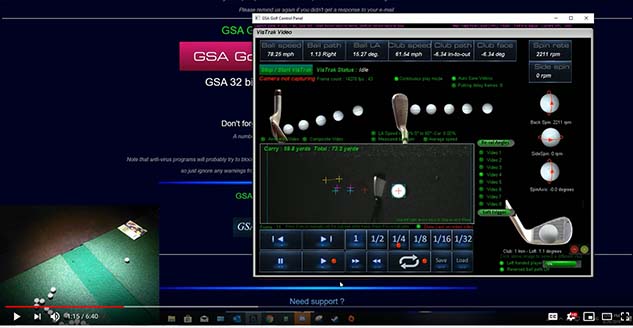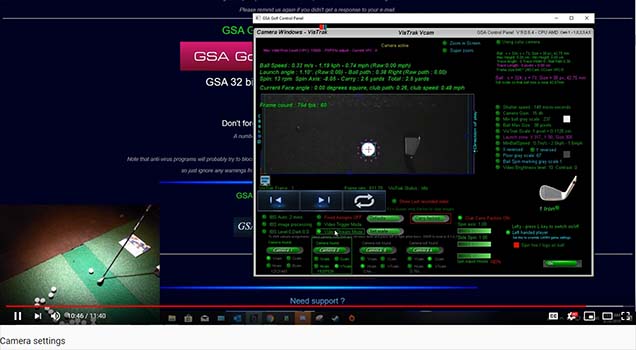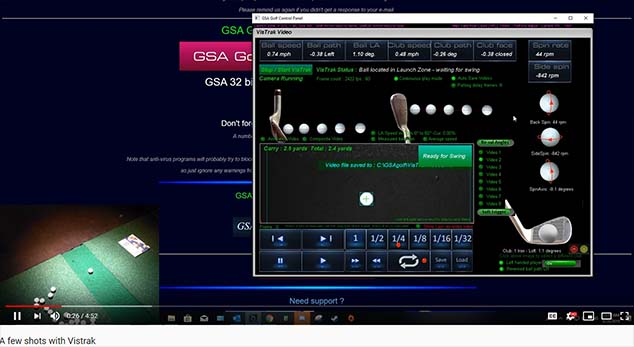 The above are some first VisTrak Beta version videos done by GSA Golf partner Keith.
Note that Keith is left handed so shots seem reversed if you are a right handed player.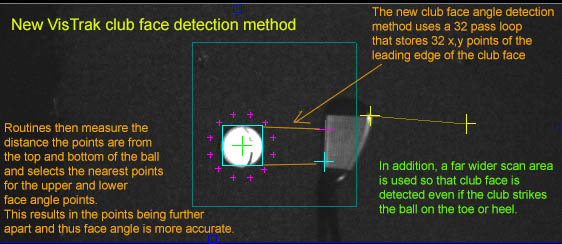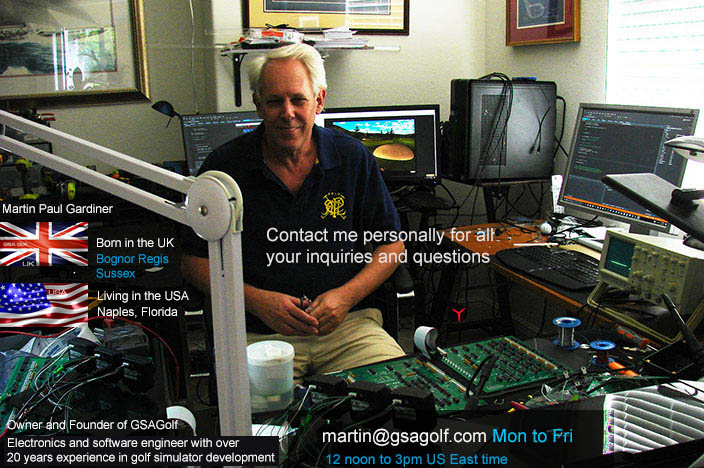 Hi! I'm Martin Paul Gardiner
Electronics and software development engineer and founder of GSA Golf
Regularly check out my tech news page for all our latest developments and free updates
if you have any questions
please feel free to contact me personally anytime from M to F 10am to 3pm US ET at
Contact us

System development - sales and business inquiries

GSA Golf reseller inquirers welcome
Contact me - Martin - for details


---