---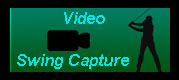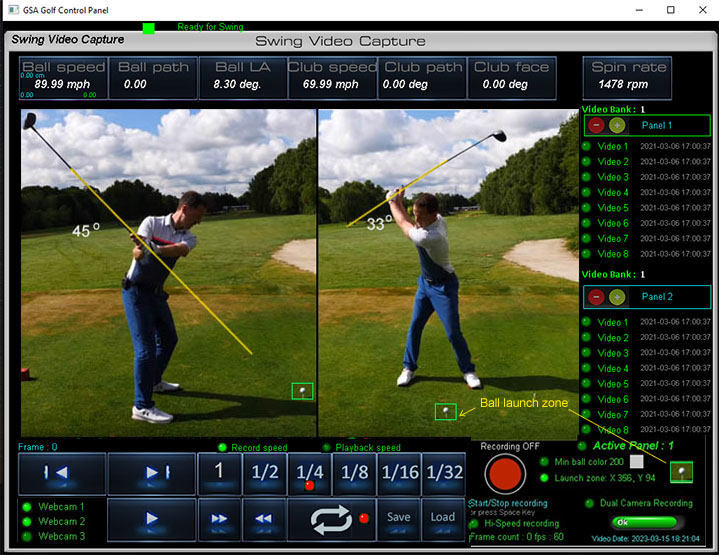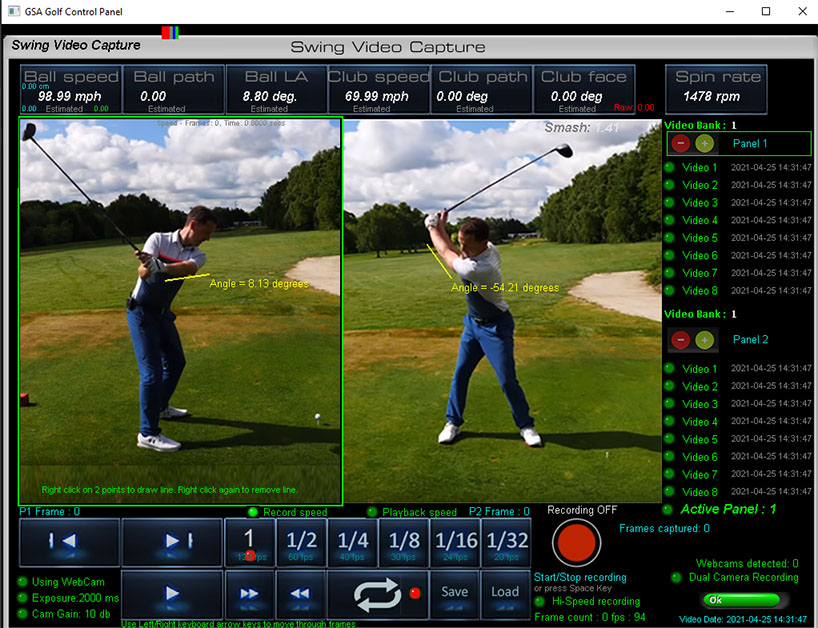 System features Line drawing and angle measurements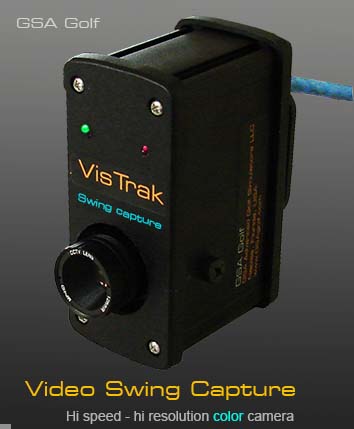 System records and saves swing video files at up to 132 FPS.
The 1000 frame videos can be saved and retrieved for individual players for a particular date.
Dual panels allow comparisons to be made of the same view angle or from two different view angles.
Playback and recording speeds can be adjusted. Plus the usual step/run forward, backward video controls.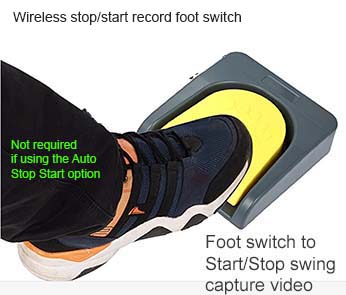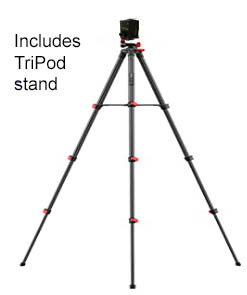 Video Swing Capture using the VisTrak hi resolution color camera.
up to 132 FPS, unlimited video storage, auto playback, export to AVI, WMV formats, video editing and angle drawing,
500 frames per video, plus link to VisTrak ball and club tracking system.
Software is free of charge, no subscriptions.
(Unlike others, like Swing Catalyst, who charge $490 a year subscription fees plus another $590 or so for the camera)
System can be used outdoors on the driving range or with any other with golf simulator tracking system like Trackman, GCquad etc.
Single Hi speed color Camera, foot switch, tripod and software.
$ 999
Dual camera version
$ 1,499

Single WebCam version
30 fps color Camera, foot switch, tripod and software.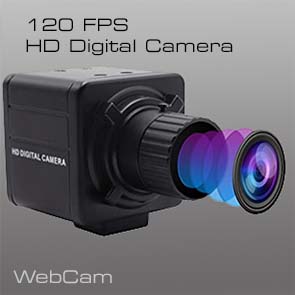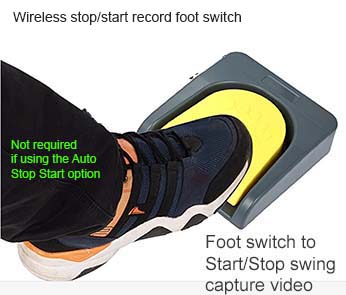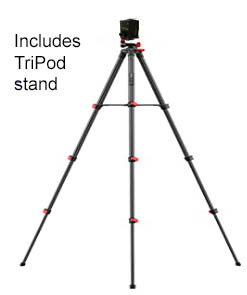 $ 399

Double WebCam version
with tripods, Lights and extended 25ft cat cables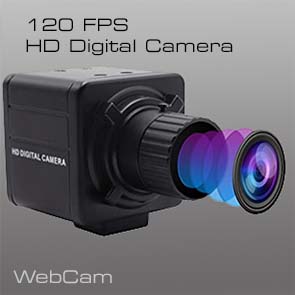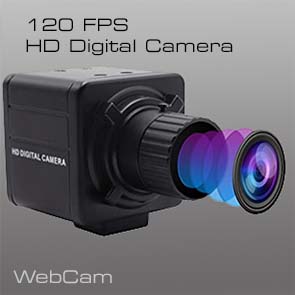 Dual 60 fps color Cameras, foot switch, tripods, lights and software.
$ 799
Please note!
Due the world wide chip shortage, this product cannot be shipped before August 2022

GSA Golf Control Panel (CP) full version
$199.00
The full version GSA Golf Control Panel runs with any web cam for swing playback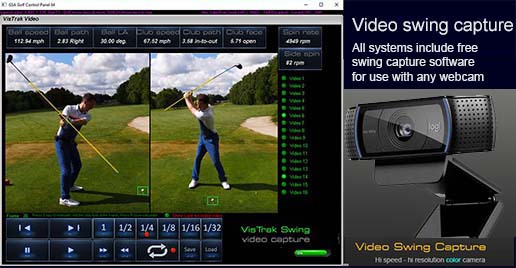 plus
GSA Golf 18 hole golf software plus GSA Golf driving range
that can be played with the CP's mouse functions

plus E6 Connect trial that can be played with the CP's mouse functions

$199.00

Note: this software is free of charge for all customers purchasing a GSA Golf tracking system
If purchasing this software first, then it will be refunded after the tracking system purchase

The "Using WebCam" option will switch ON automatically if no other cameras are detected on the PC or Laptop.
If you have other cameras connected to the PC but you want to use a webcam, then this option has to be switched ON manually.
System should run with any WebCam on the market.

Multi-camera support
You can now run the Video Swing Capture with 2 webcams simultaneously.
Switch the "Dual Camera Recording" option to record both video streams at the same time.
Switch off to record individual camera streams.

---