---


Please note!
All KX systems are nearing End of Life and are now special order only
as these systems have been superseded by our CX2 and CX3 camera systems
Special KX orders may thus take longer to fulfill.

Click the above button to read more about our CX camera systems

The world's ultimate golf launch monitor !
featuring high speed photography (less than 30 millionths of a second freeze frames) club and ball tracking
Data captured with every swing:
Ball launch angle, ball spin, ball speed, ball azimuth (ball path), club speed, club face and club path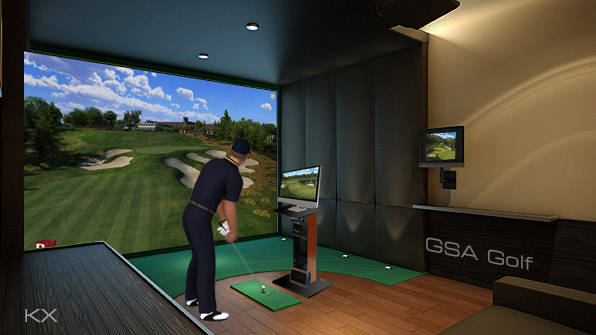 The KX can be used with a projector and impact screen for use as a golf simulator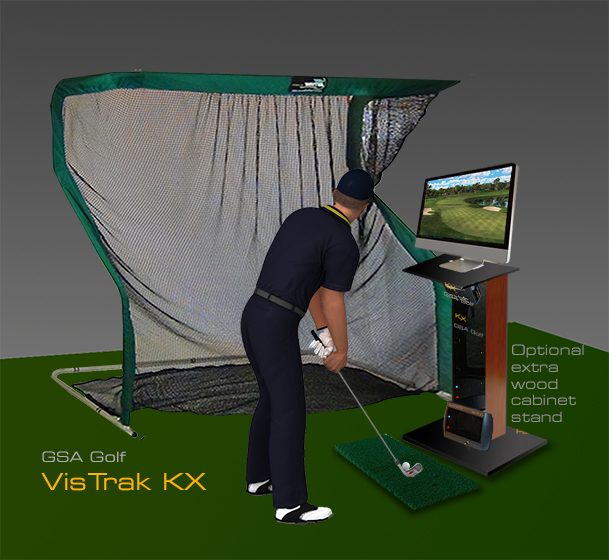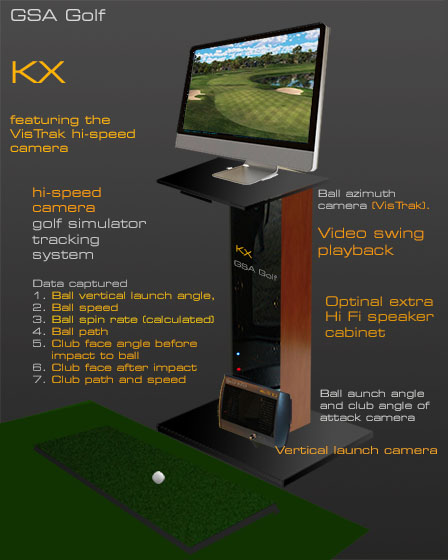 The KX can also be used as a stand-alone system using a net and viewing the game and shot analysis on the monitor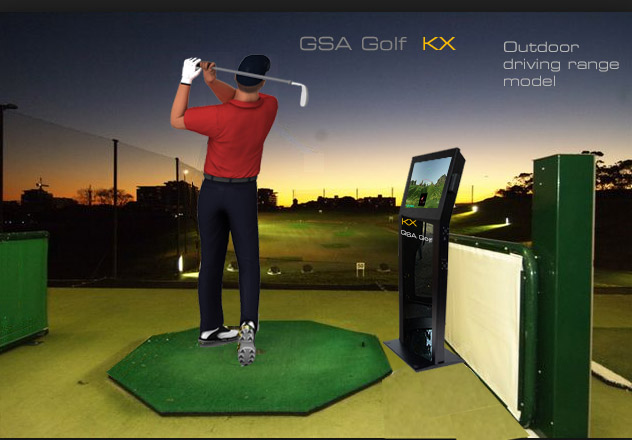 An outdoor model is available for use on driving ranges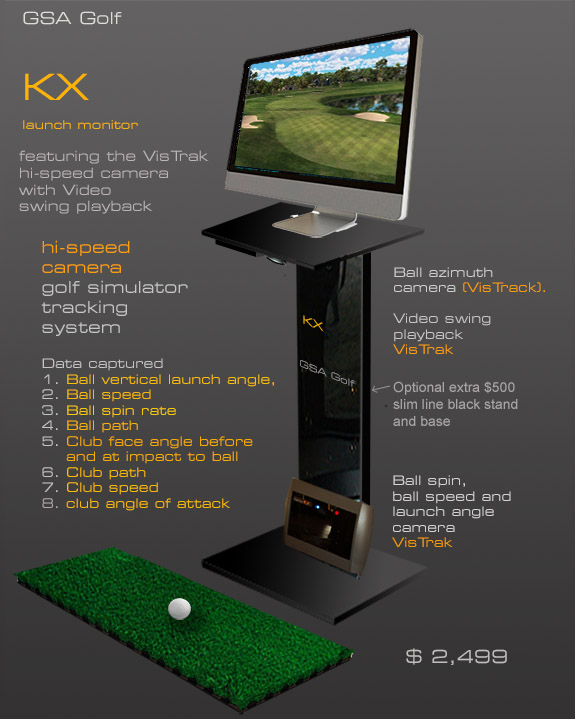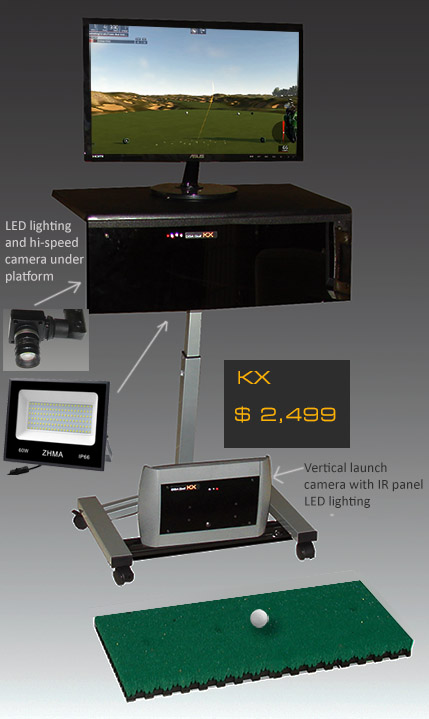 KX Cameras
The KX 3 uses 3 cameras to capture 5 high speed freeze frame images of both the ball and club
Frame 1 : Ball on tee or mat - side view
Frame 2 : Ball in flight after impact - side view
Frame 3 : Ball on tee or mat - top view
Frame 4 : Ball in flight and club after impact - top view
Frame 5 : Club just before impact - top view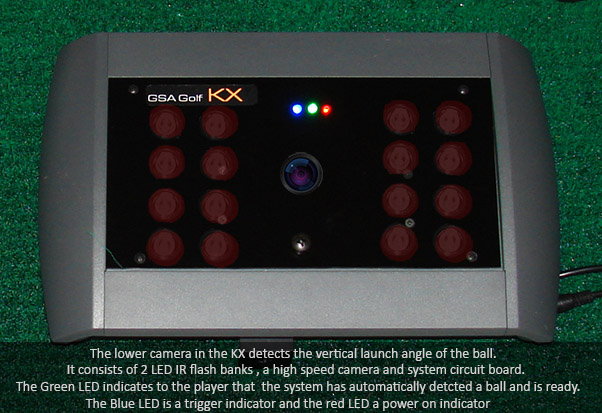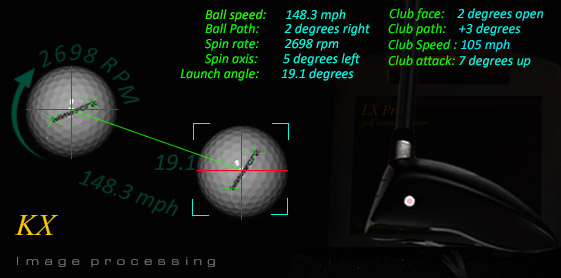 The upper cameras in the KX are a VisTrack system that captures 2 frames of the club ( at and after impact) for club face angle, path and speed
and two frames of the ball for ball path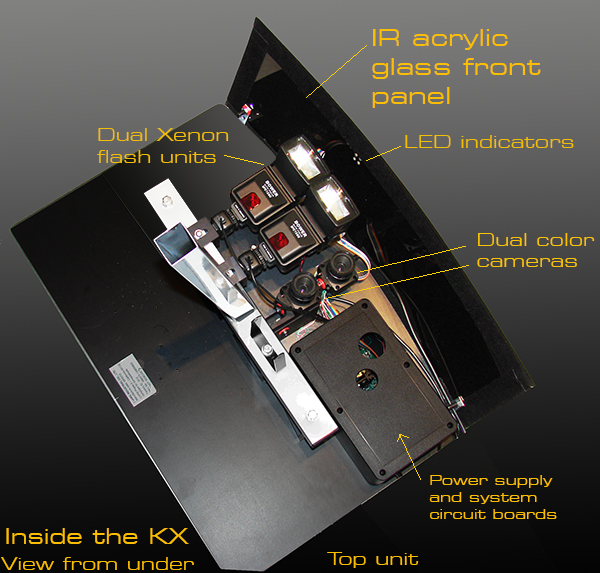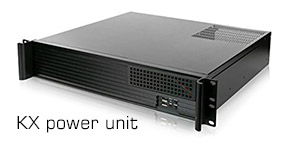 KX Trigger mat
All KX systems are supplied with a FiberBuilt 24*12 inch fairway grass trigger mat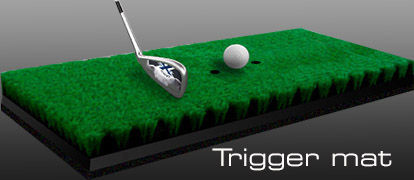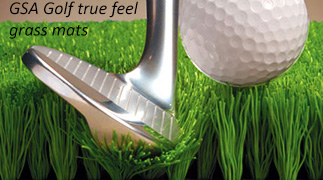 Why use a trigger mat ?
In order to trigger the KX cameras at very precise points - e.g. club face 1 inch ( 2.54 mm) before impact to the ball - a very fast and precise trigger mechanism has to be used.
At present, the only practical way of achieving this is to use a single optical sensor embedded into the hitting mat.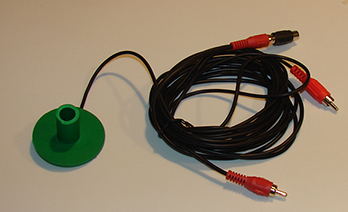 Can I use my own mat ?
You can fit the trigger sensor to any mat that can have a hole drilled into it.
What happens if the sensor gets damaged ? Do I have to purchase a complete new mat
No. A replacement sensor costs just 22 cents that can easily be fitted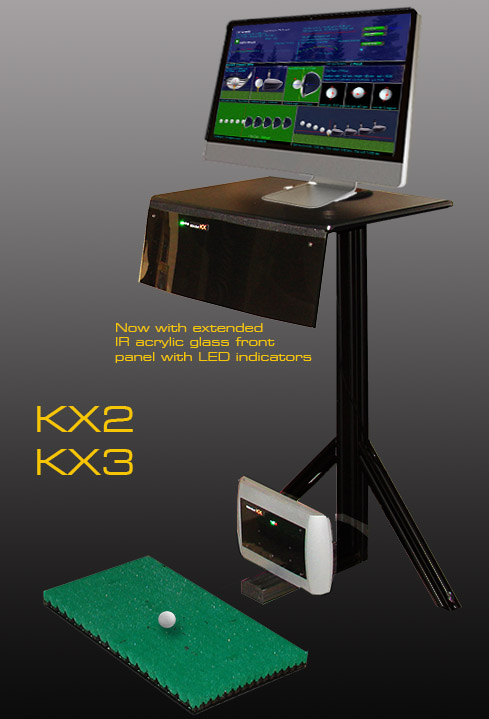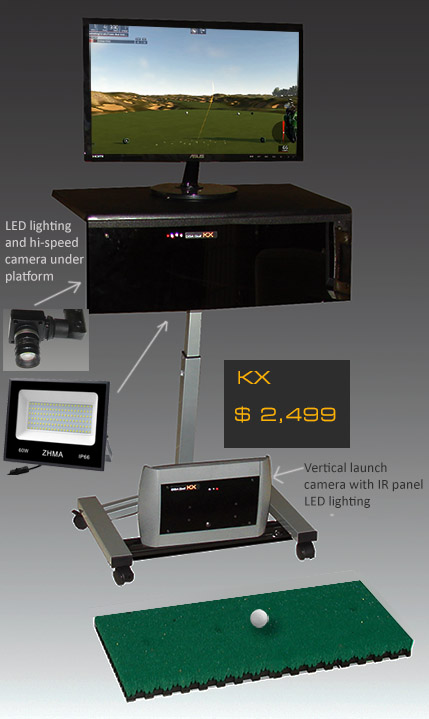 KX systems are now shipped standard with the "Wheel roller" stands.

All KX systems run with "The Golf Club" software
Add "The Golf Club" 70,000 golf course software for just $999 extra on all KX systems
All KX systems run with E6 and The Golf Club 70,000 course software

KX Speaker cabinet stand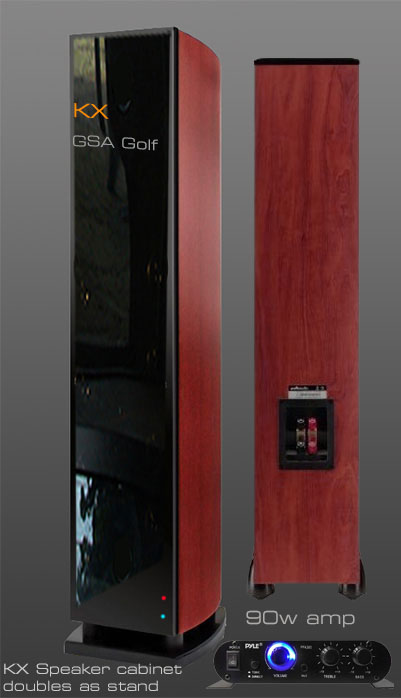 The optional KX Hi Fi Speaker cabinet doubles as stand when not using the supplied wheel aluminum stand

KX installation and setup



And ! All KX systems run with the E6 software