---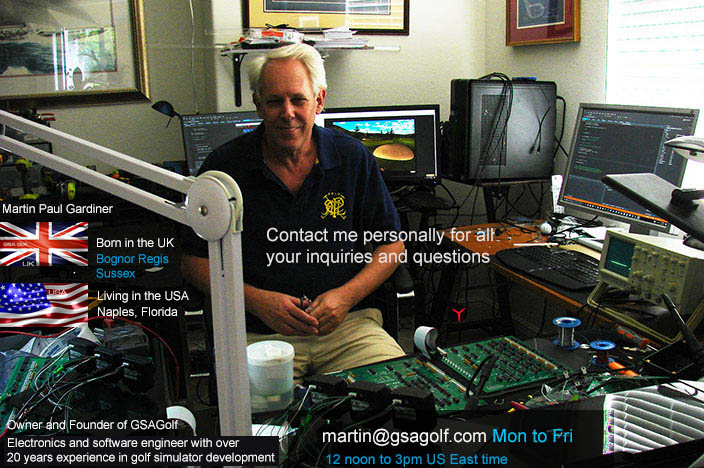 Hi! I'm Martin Paul Gardiner
Electronics and software development engineer and founder of GSA Golf
I've made a few videos here to demonstrate some of the many features of my camera based tracking systems for you.
While they may not be the most professional videos ever made, they do give you a basic idea of what my systems are capable of.
Please feel free to contact me anytime if you have any questions.


Camera tracking systems with 590 to 1500 fps



VisTrak with TGC video


VisTrak with E6 Connect video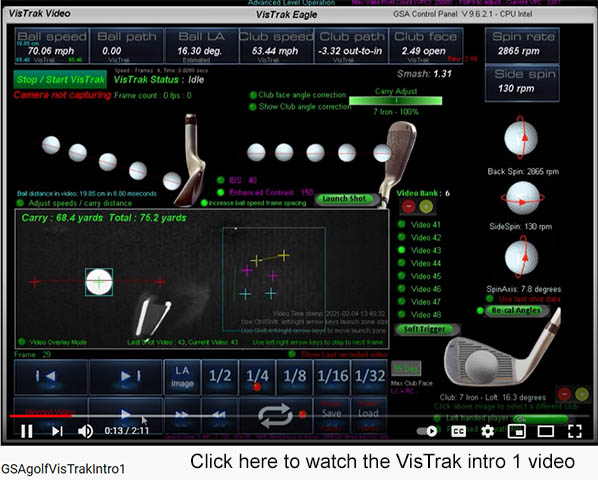 VisTrak Intro Video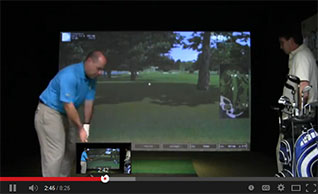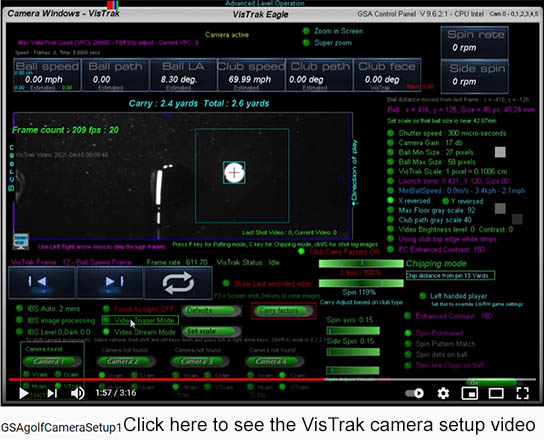 VisTrak Setup Video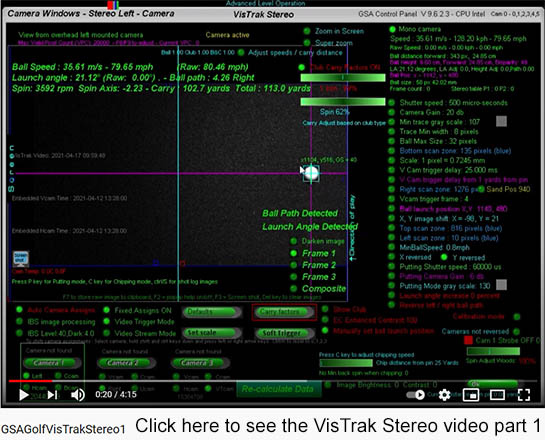 VisTrak IR V Stereo Video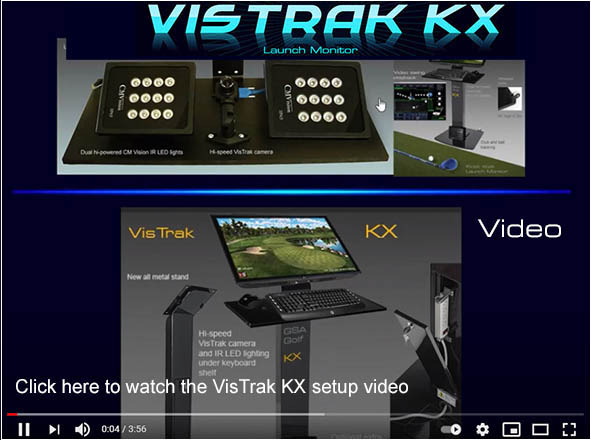 VisTrak KX Video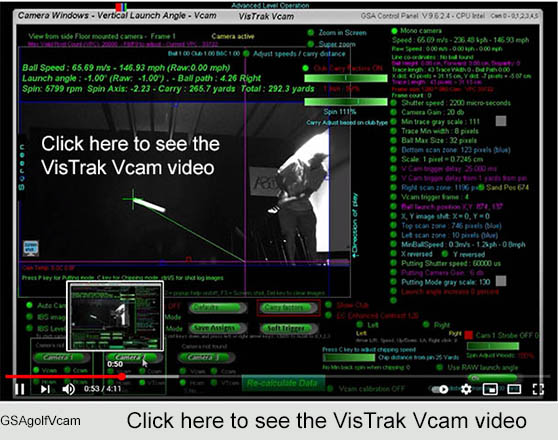 VisTrak Vcam Video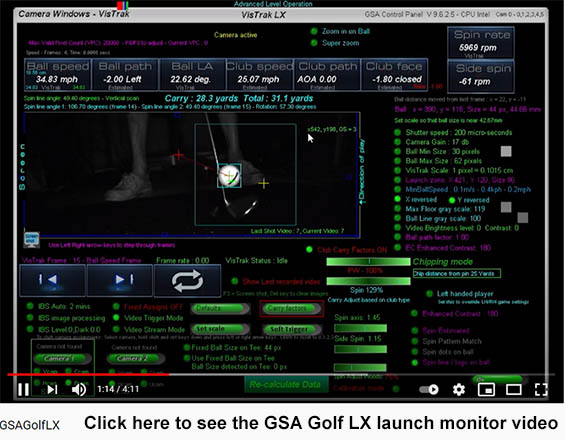 VisTrak LX Video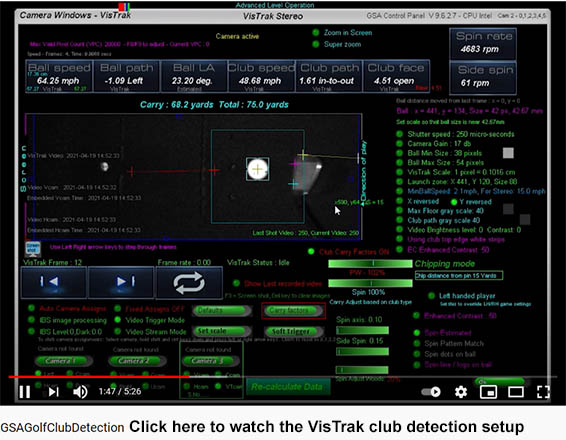 VisTrak Club detection Video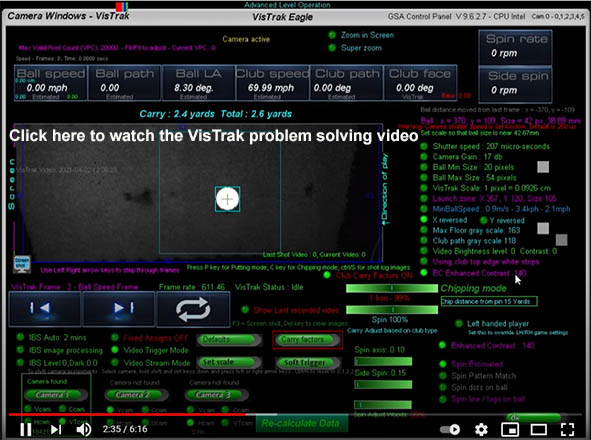 VisTrak problem solving Video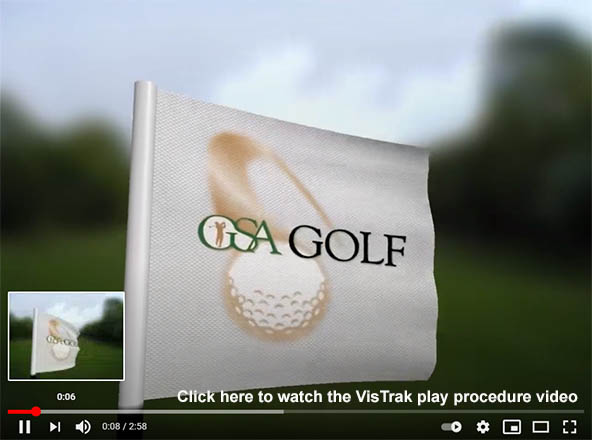 VisTrak Play procedure Video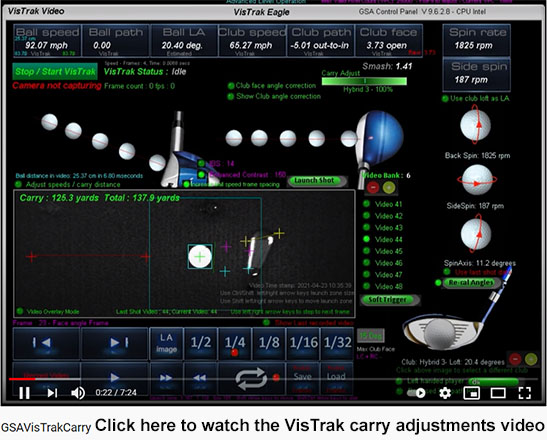 VisTrak Carry distance adjustments Video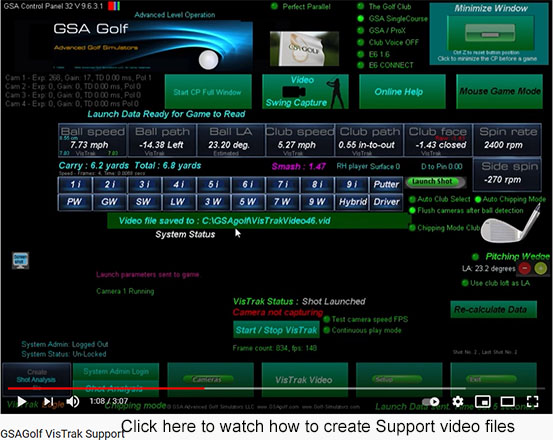 How to create support videos and screen shots


Click above images to learn more...

Post shot videos
Note that after every shot, you can view the video of the shot as an overlay on in the game software
Full panel post shot video overlay

For those that would prefer to see the VisTrak video full panel after a shot instead of the smaller window video,
you can now set this option ON in the setup window.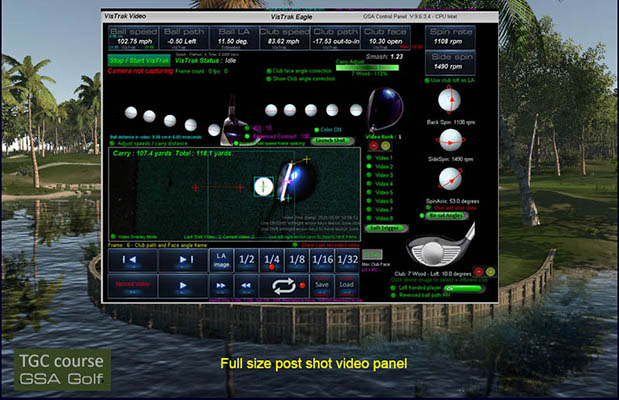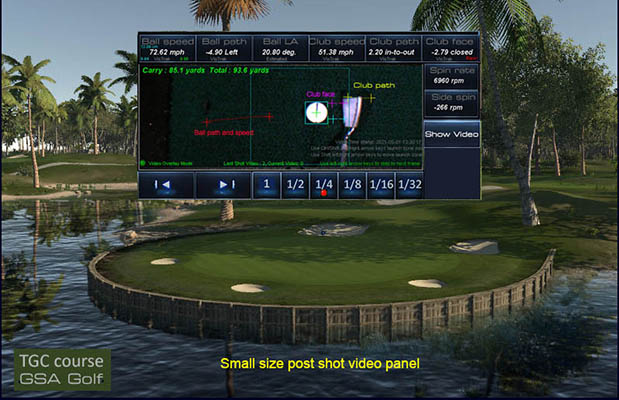 Many more VisTrak Support videos plus TGC and E6 with VisTrak demo videos coming soon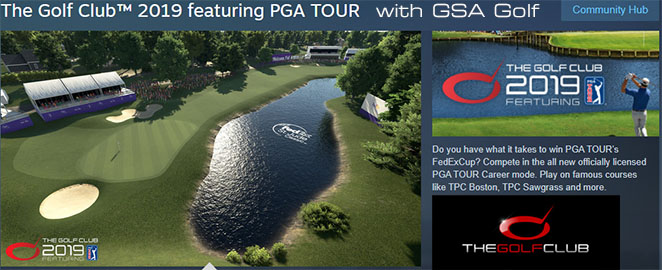 Additional videos
Many more videos coming soon with VisTrak
and
TGC, GS Pro and E6 golf simulator game software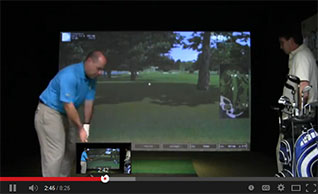 -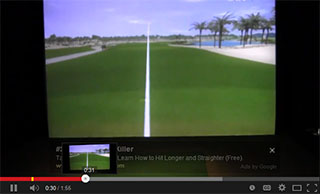 -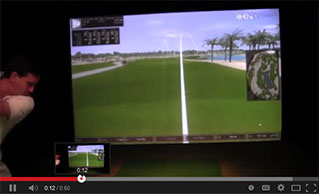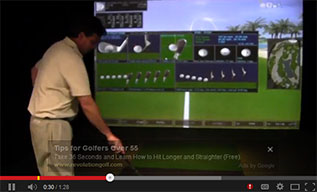 -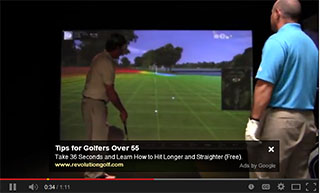 -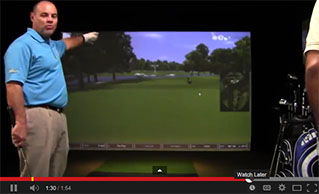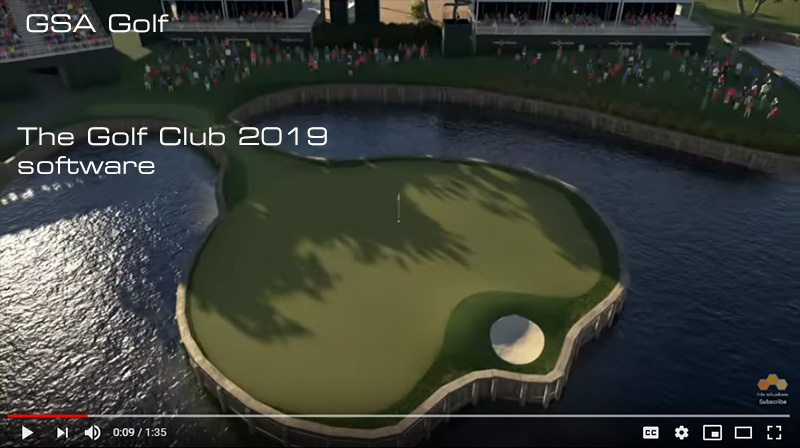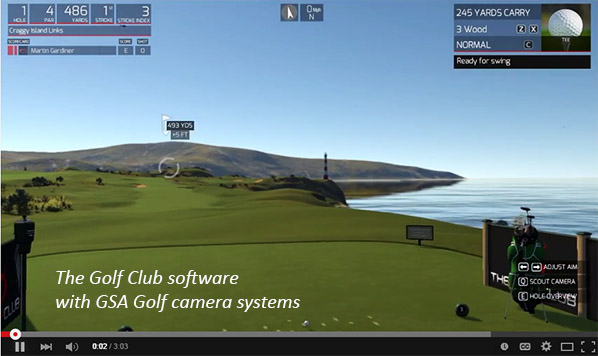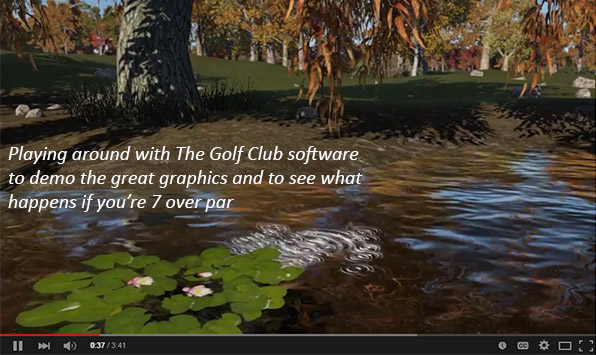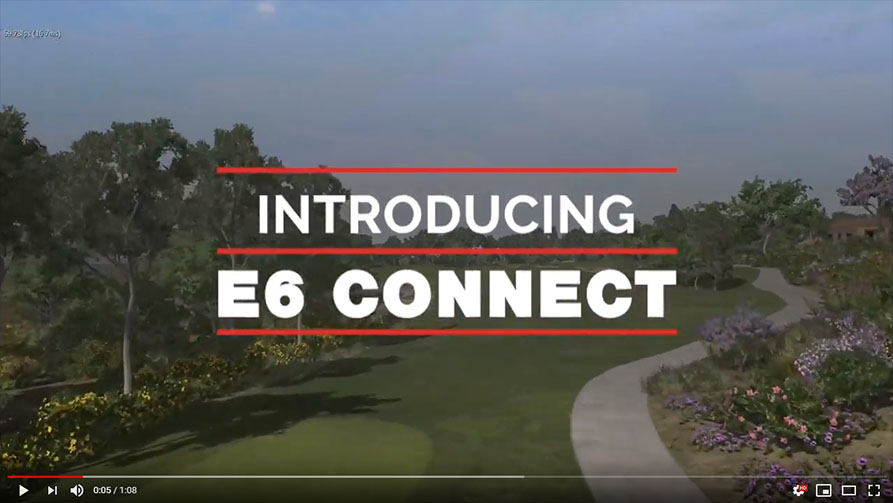 GSA Pro software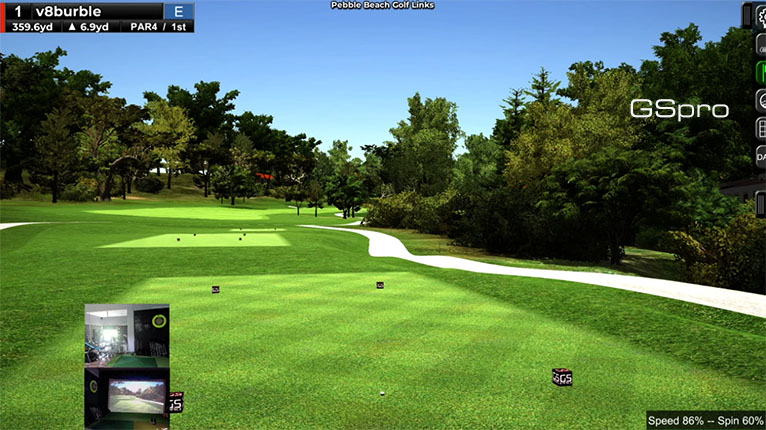 GS Pro $250 per annum
Click above image to learn more...