---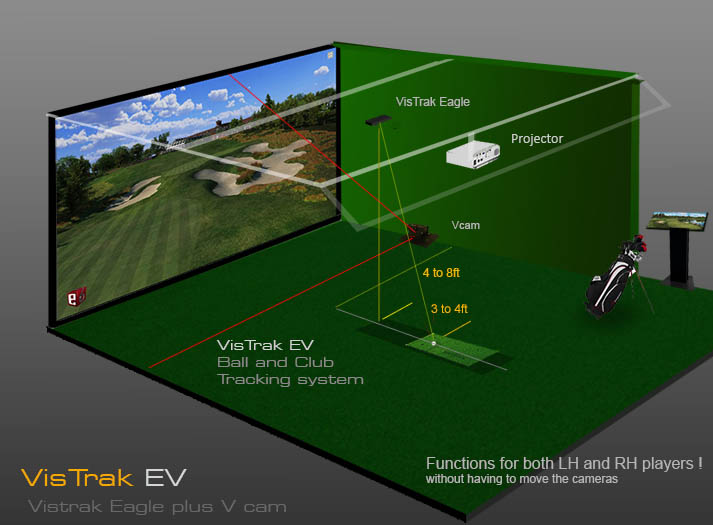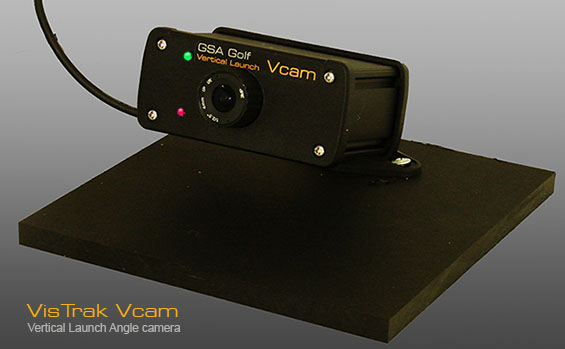 VisTrak camera plus Vcam camera - IR lighting
Functions for both LH and RH players without having to move the cameras
Data captured:
Ball speed, ball path, ball LA, Club speed, club path,club face angle
Functions for both LH and RH players without having to move any cameras.
Includes video swing playback after every shot.Functions with TGC and E6 Connect software and more
Single 18 hole Golf course game software included
plus E6 Connect one year trial software with driving range included
$ 2,299 MSRP price $3,499,


VisTrak EV with Long Panel
Optional Lighting panel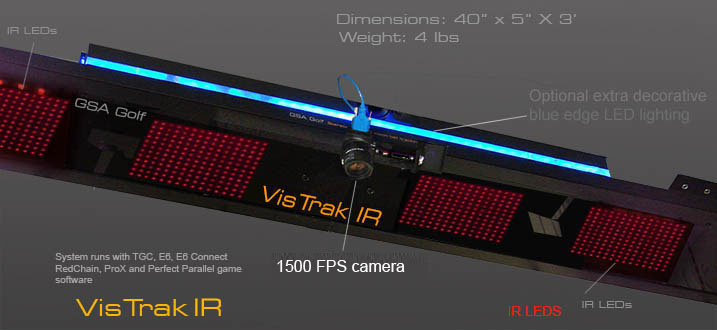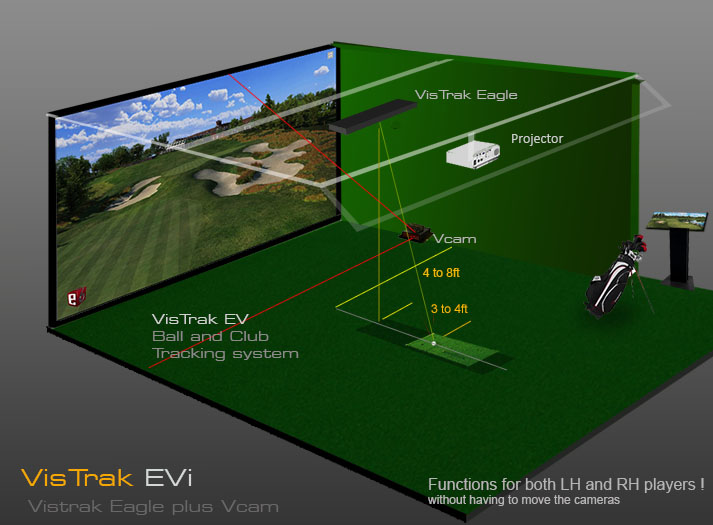 $ 2,799 MSRP price $3,499,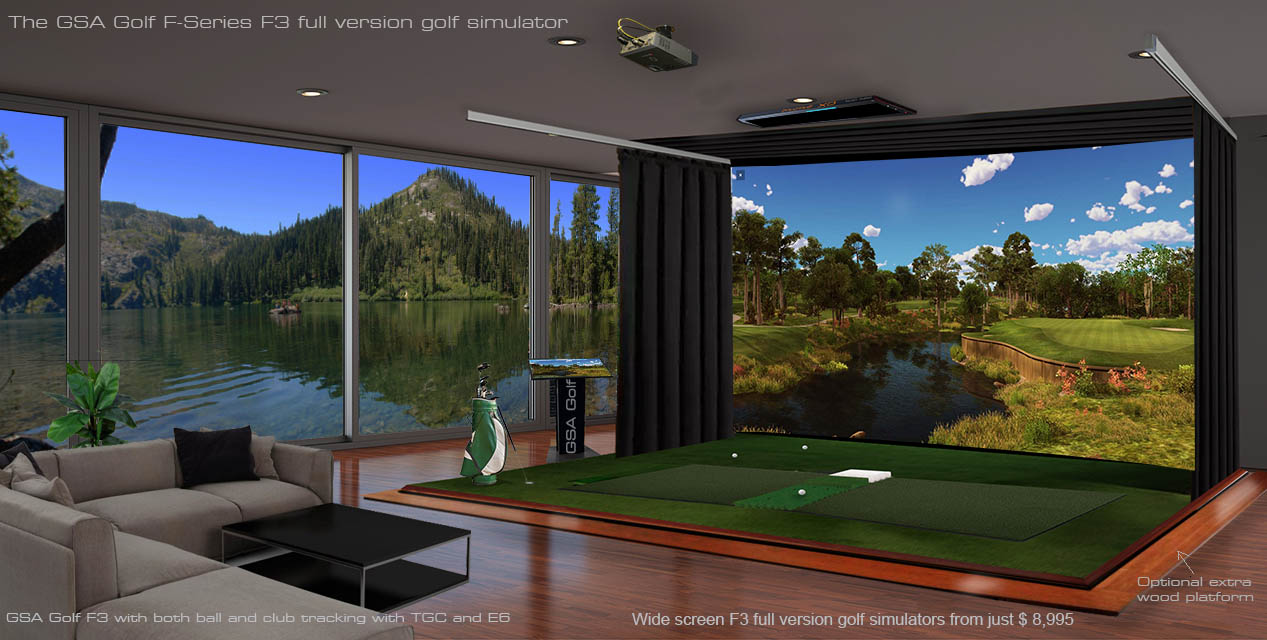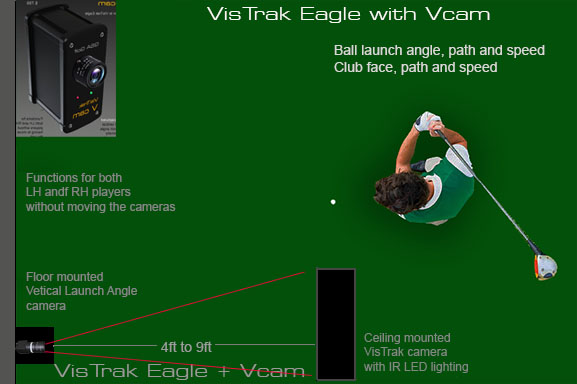 System captures LA for both LH and RH players without having to move the unit.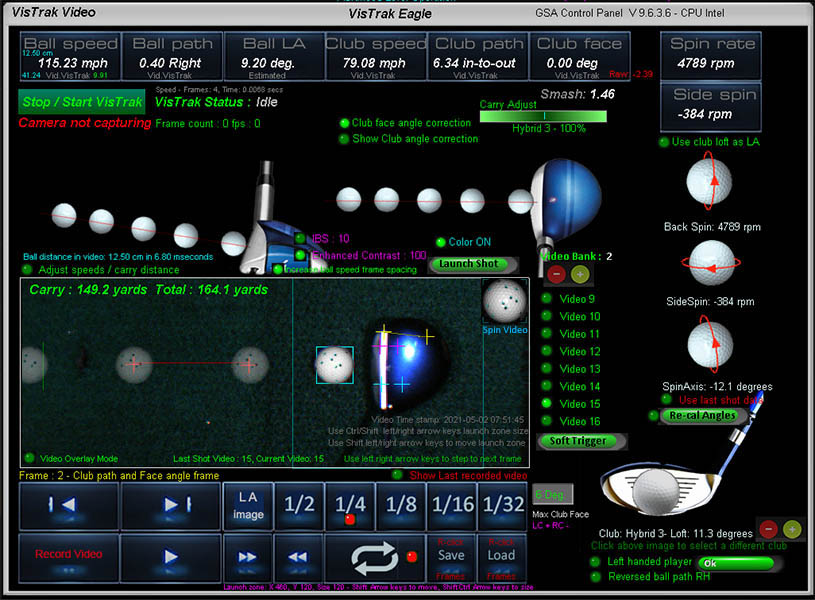 The VisTrak EVS has all the usual VisTrak Eagle features with swing video playback from its overhead hi-speed camera.
Shot video playback is available after every shot.
Each captured shot video is stored in a database that can store up to 500 shot videos.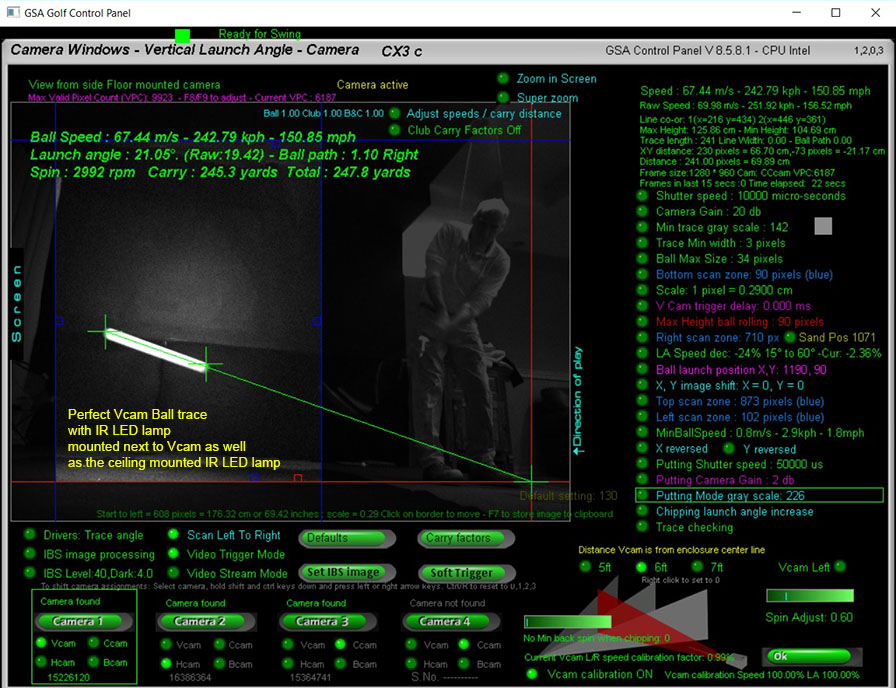 The VisTrak EV detects exact vertical launch angle from its side mounted camera.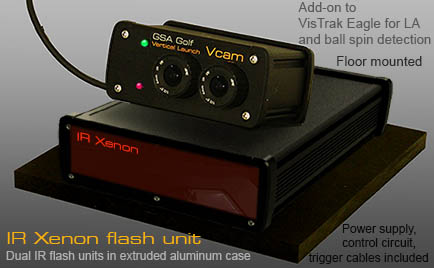 For those that would like to add ball spin detection to their current VisTrak Eagle or EV systems,
you can now purchase the dual IR Xenon flash unit separately.
Price $ 799.00 without cameras but with camera casing
Price $ 1,299.00 with single camera
Price $ 1,799.00 with dual cameras


Technical Support
Email and remote access support is available for all original purchasers of GSA Golf systems.
For all non original purchasers (i.e. purchasers of used GSA Golf systems) remote access support can be purchased separately.
Click above images for more information.





---