CTS Test Images
without using tracking dots or white strips
from May 17 2017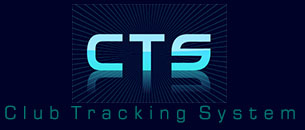 The purpose of these tests is to test the CTS image processing's ability to detect accurate club face angle
without having to apply tracking dots or white strip aids to the clubs.
These tests do not include club path and speed data so please ignore these figures in the images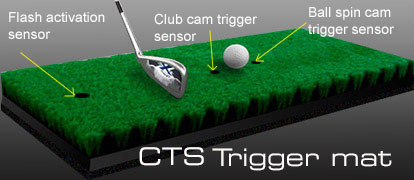 The current version of the CTS image processing software does not always guarantee accurate club face detection on all clubs without using tracking dots or strips
but - when using the new trigger mat with flash activation - there is a significant improvement.
The reason for this is that the flash units in the CTS are nearly always fully charged and thus emit a more constant light with every swing.
Without flash activation, the player's club waggle would cause multiple flash fires
which would deplete the flash unit's charge capacitors that require a 4 second re-charge time.
Taking a swing during the re-charge time will result in lower and inconsistent light intensities.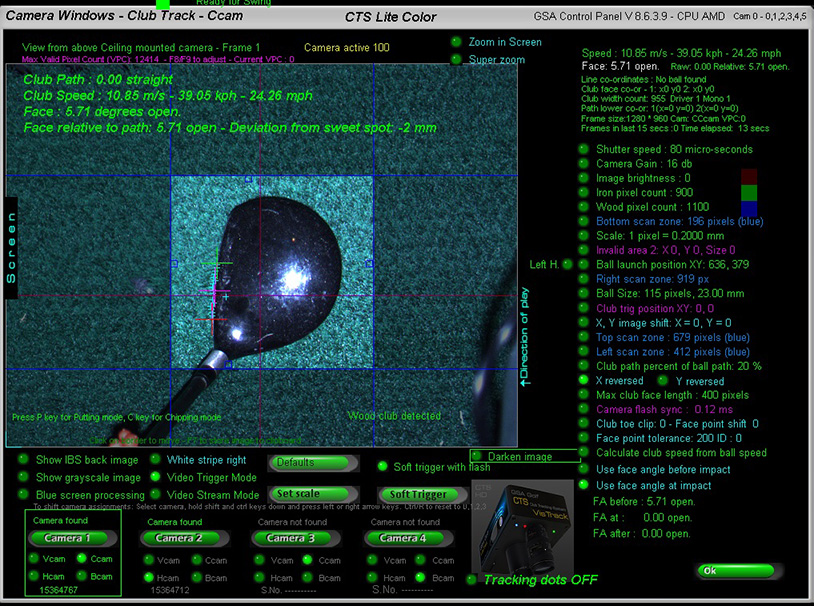 Black wood face down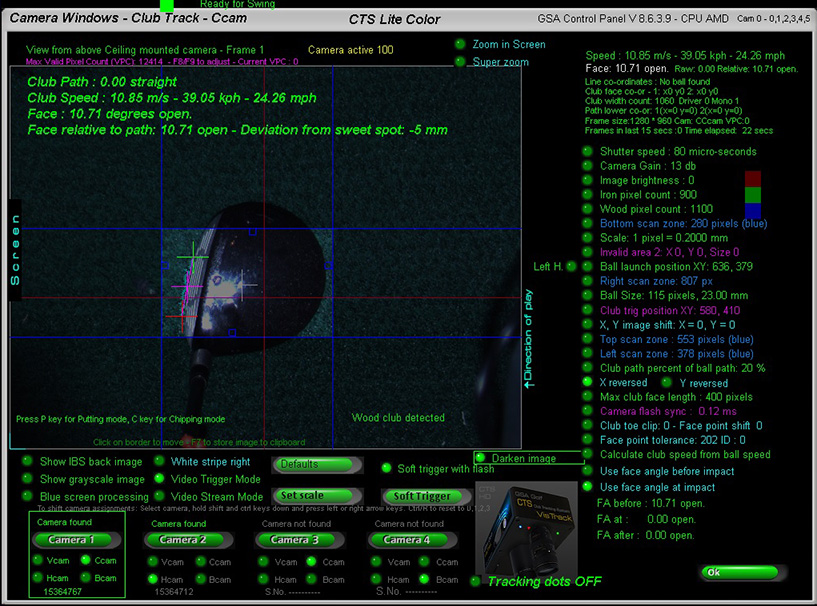 Black wood face up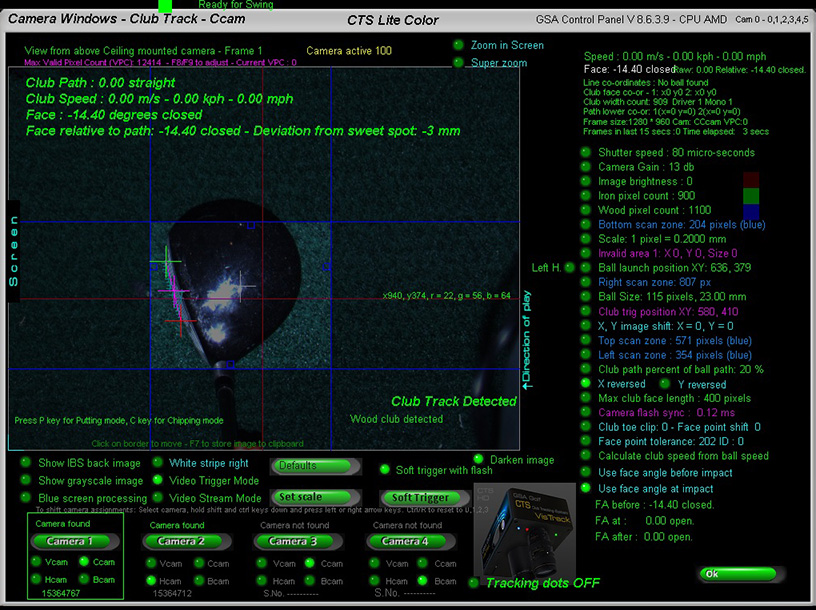 Black wood closed face angle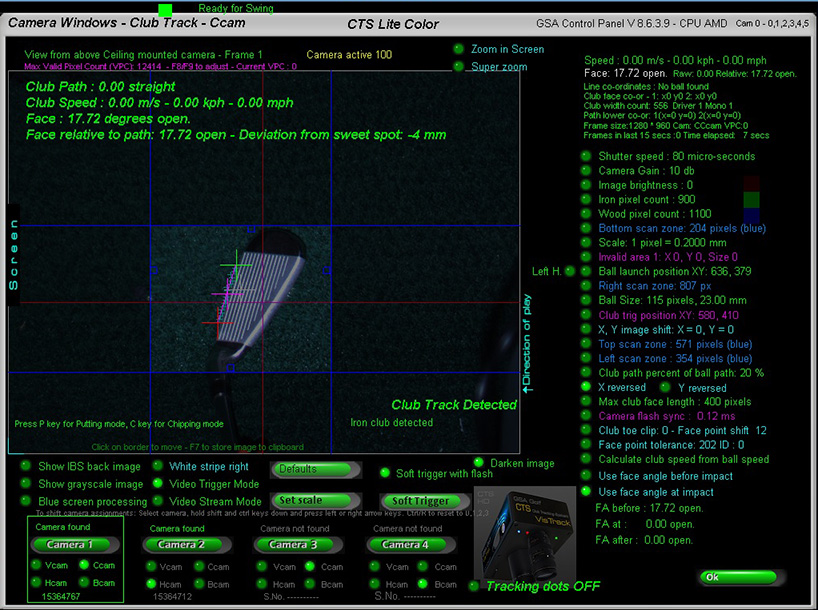 8 iron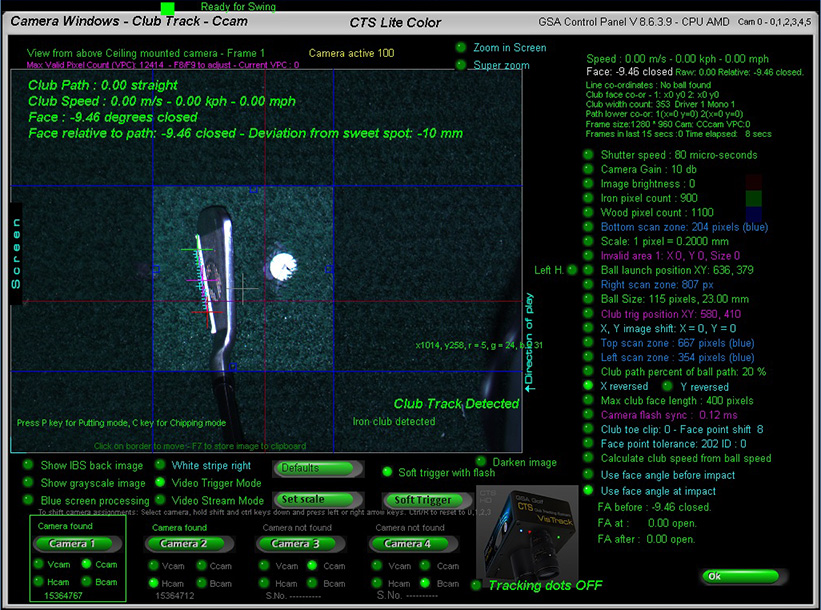 Old 2 iron with white strip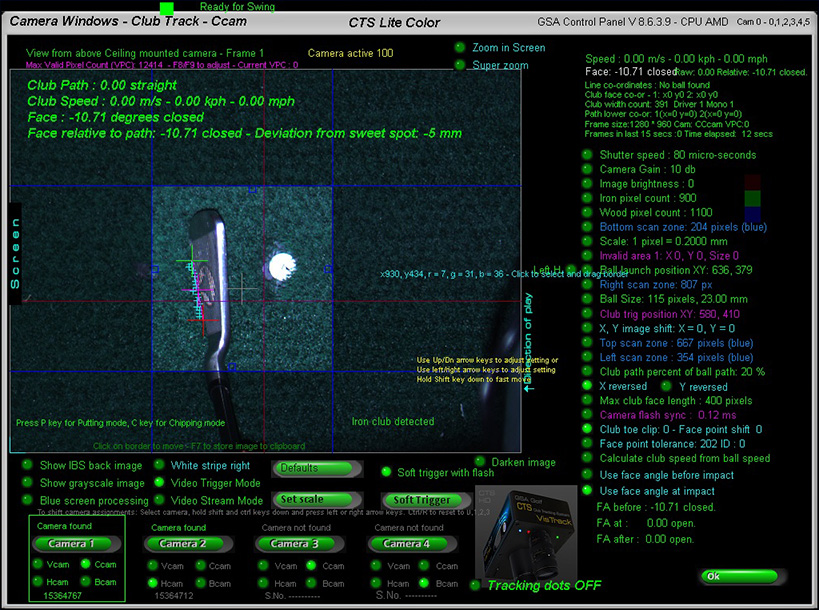 Old 2 iron without white strip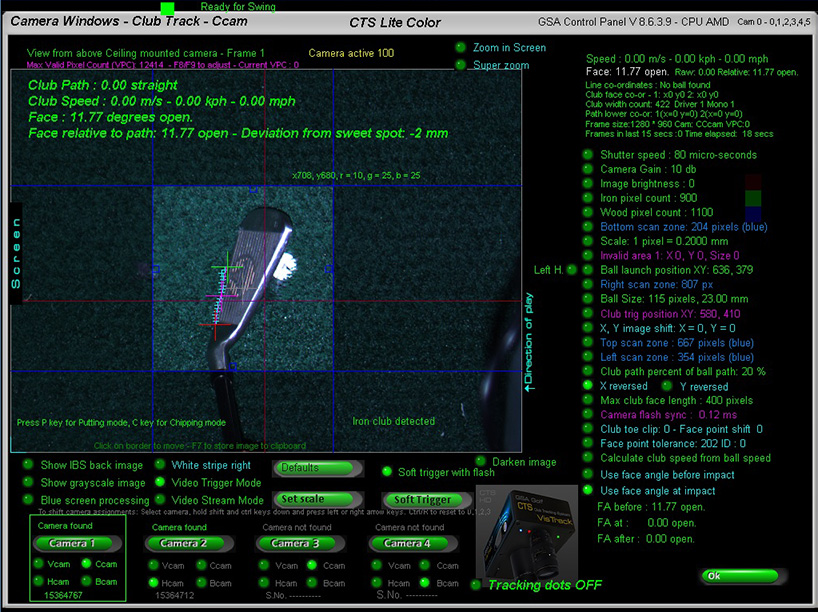 Old 2 iron without white strip - open face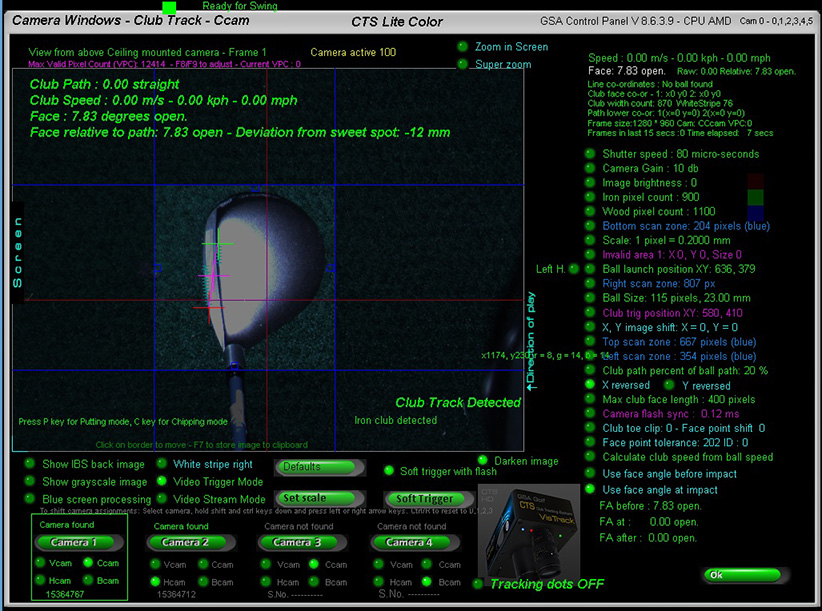 Gray wood with highly reflective top surface
Note that this type of club will not function well with the CTS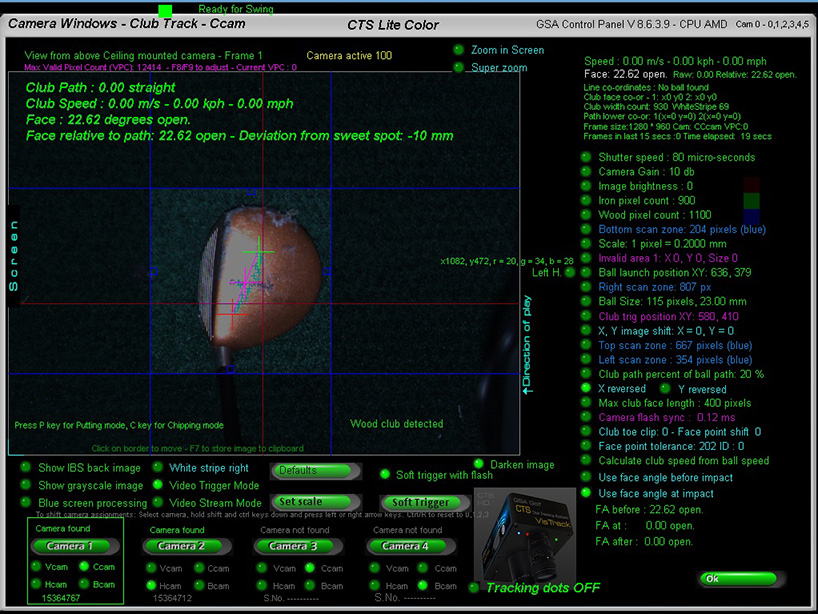 Old 2 wood with bronze colored reflective top surface
Note that this type of club will not function well with the CTS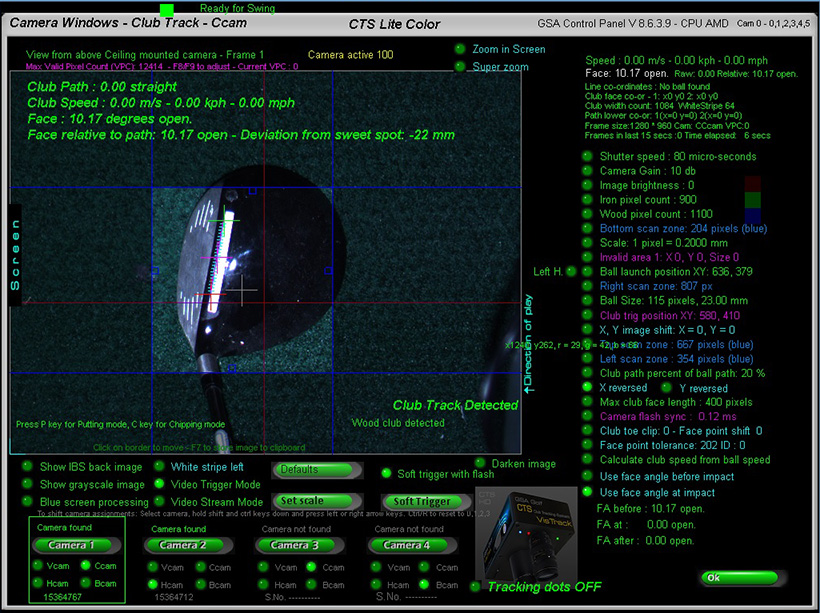 Driver with white strip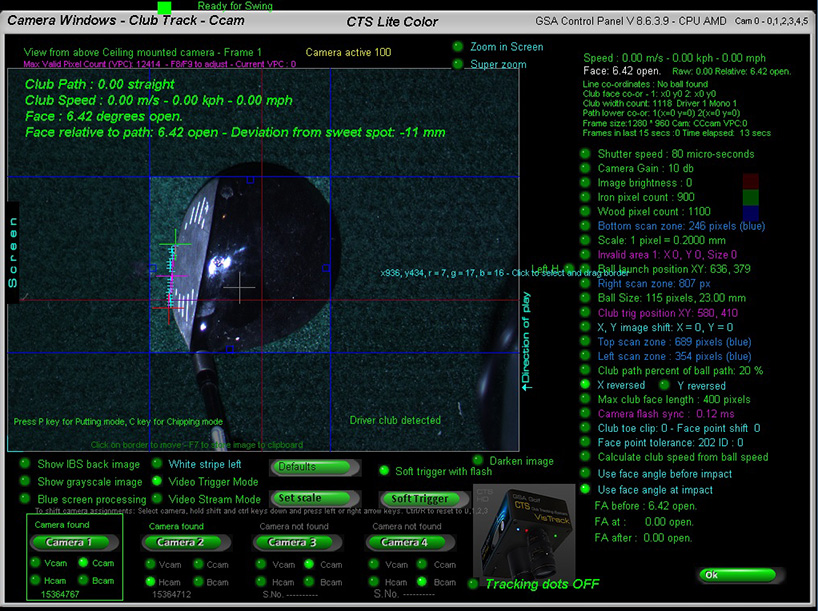 Same driver without the white strip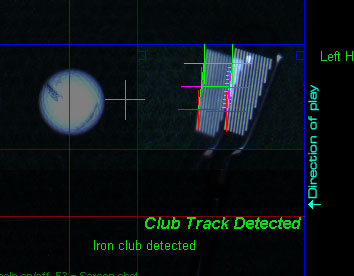 Composite frames 1 and 2 of grooved iron
---
CTS Iron shot images using white strip on leading edge of club